Queen Orders Manager Rotation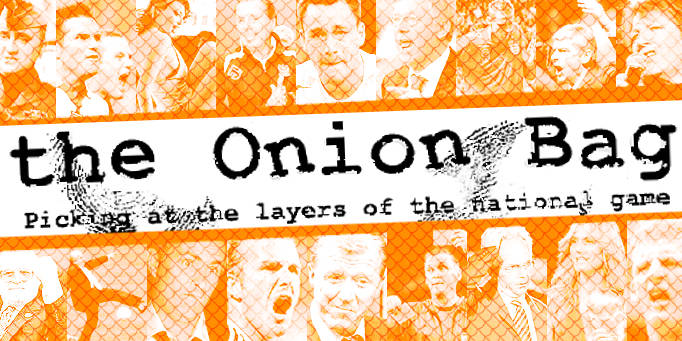 All change for home nation bosses
Following Scotland's spectacular start to the Euro 2008 qualifiers, Northern Ireland's not bad effort, England's embarrassing how-are-we-top-of-the-group? fluke, and Wales' customary poor show, Her Majesty the Queen has ordered that all managers of the home nations be rotated clockwise.
This means that Walter Smith moves south to boss England, Steve McClaren heads a bit west to take charge of Wales, John Toshack goes north by northwest and takes over from Lawrie Sanchez at Northern Ireland, who heads across the water to Scotland.
Anger
The controversial rotation policy has fans fuming. Nick Dogbolter of the England Supporters Association raged, "It's a fackin' disgrace! A bleedin' Jock running England. I'd rather 'ave an 'effin German."
Frank Lampard remarked, "I don't care whose in charge so long as they pay me."
Old Queen
The Queen has cited an ancient law from 1512 that says,
"And shouldeth thoust team be shyte, and fail o'er every Hurdel, thenst the Hed of all the Clans may decree that local clan chiefs shall be rotated, verily, and the swine roasted every therd Tues Day."
A spokesman for the House of Windsor said, "Her Majesty believes it is in the best interests of all her sovereign territories if England have the best manager. In addition, she has ordered that rotation ceremony be performed to the theme tune of the 80s game show, Punchlines. Lennie Bennett will return as master of ceremonies."
"Remember what you heard, and where you heard it!"
Punchlines
was a crap show where celebrities sat in boxes memorised joke punchlines then moved around with much mayhem while ordinary members of the public had to remember who had the right answer to a joke. It was really funny.