Dead Bird Bling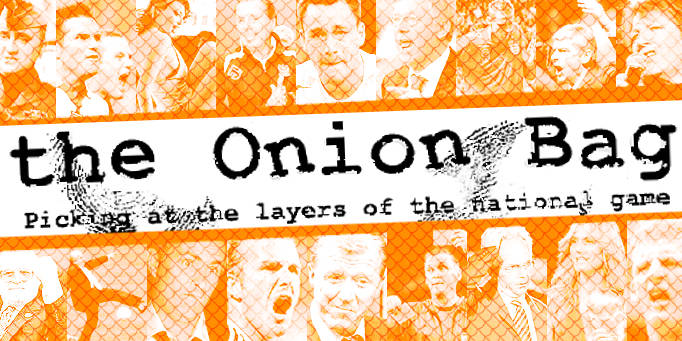 Murdered women are latest football accessory
The world of football was in shock last night after a host of big name players came out in support of former Norwich midfielder Peter Mendham, who has recently been
charged with the attempted murder of a 39-year-old woman
.
Mendham, who played for Norwich between 1978 and 1987 has been remanded in custody after the assault on the unnamed woman, believed to be his girlfriend, who currently remains in hospital in a stable but serious condition.
She 'effin' well asked for it
But fellow players, both past and present, have spoken out in support of Mendham, citing dead women as the latest "must-have" fashion item for the modern professional. Manchester United "hero" and goalscorer in the recent 2-0 defeat of Liverpool Rio Ferdinand said, "This isn't one of my wind-ups. A dead bird on your arm is everything these days. I did one-in just last night."
Even yesterday's man and former global corporate icon David Beckham has added his fading voice to Mendham's cause: "Both Victoria and I are supporting Peter at this difficult time. Victoria has always believed in the humanitarian value of fashion, and to that end, is encouraging me to go out and off the first, treacherous two-timing bitch I can lay my hands on as soon as possible."
They're all whores, sir
Rodney Marsh, once the darling of Loftus Road and these days a tedious pundit on Talksport, added between glasses of flat champagne somewhere in London, "At QPR, we were always killing women. It was as fashionable back then as it would appear to be today. Just like the mini-skirt. I say leave this Mendham fella alone."
But FA chiefs are concerned about the latest fashion craze sweeping the game. "Not long ago it was
word bling
that everyone was into. Now it's homicide!" declared a cross-eyed FA spokesperson.
Brian Laws - it rhymes with whores
The Onion Bag's Larry Gak elbowed the Daily Mail's reporter out of the way to be the first to ask Page 3 'stunna' Chesney Breasts what she thought about the new "dead bird bling" fad. "Heh, heh, er, you know, I don't mind if I get, you know, finished off, so long as it's someone, like, decent, who does it," she burbled in the nuddy to a panting Gak. "You know. That England bloke? Terry Terry, is that him? He could kill me, yeah, cor, not 'arf. Will it be in the papers?"