Strip Football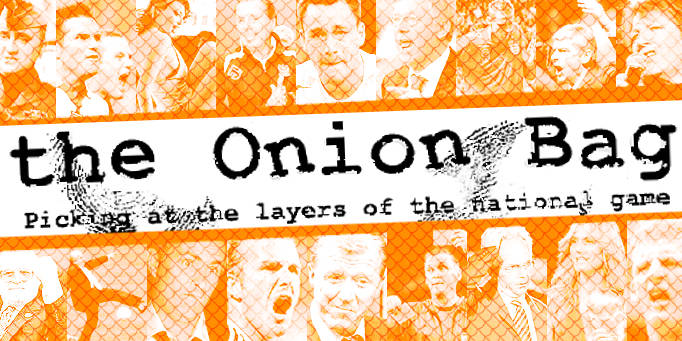 Blatter's bonkers scheme to decide matches
FIFA supremo Sepp Blatter wants to replace penalty shoot-outs with extra time
stripping contests
.
FIFA's big Swiss cheese thinks
shoot-outs
are a crap way to end football matches and so has cooked up a scheme to have all footballers playing in the noddie.
Starkers
Under the proposed new rule, if a game finishes level at full time, thirty minutes of extra time will be played. For every ten minutes that passes without anyone scoring, each player must remove an item of clothing (boots, socks and shin pads won't count). Blatter believes that the players will be so embarrased about charging around in their birthday suits will force players to hit the back of the net and spare their blushes.
Climax
"Penalties are such an unsatisfactory climax to a game" says Blatter. "Better to have half naked players charging about in a desperate attempt to score." When asked what would happen if the game was still a draw and everyone was starkers at the end of extra time Blatter merely shrugged. "In the unlikely event of the scores being level we'll have some sort of toss up." He refused to be drawn on what sort of toss up it would be.
The best a man can get
Football's corporate sponsors were initially limp on the idea but got more excited the more they thought about it. Plans are already afoot to have company logos tattooed on to some of the famous player's willies. We asked former England Captain David Beckham if he'd be happy to have something like
Gillette
permanently inscribed onto his cock by a pulsating needled he said "Sure why not? It'll fit nicely on there between 'Victoria' and 'Mum'".
Ladies first
The new rule will be rolled out in time for the
2007 Women's World Cup
in China. In anticipation, Macintosh coats (the kind worn by pervies who hang around in the woods) have opened up a new factory out side Shanghai. TV audiences are expected to double amongst the male 15 to 75 year olds and British tabloids are already planning to have a daily feature throughout the tournament called
Snatch of the Day
.