Ball Boy Botheration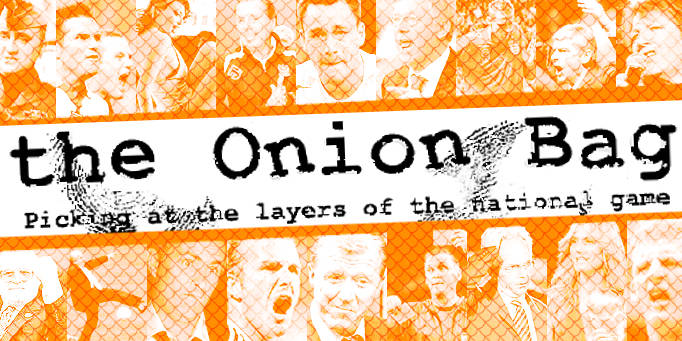 Avoid Play at Any Cost Tactic Exposed
Ball Boys around the globe have fallen under the menacing gaze of the world media after being accused of excessive efficiency in returning the ball to the pitch during recent England friendly internationals.
Scotch Missed
This is in stark contract to recent events north of the border where Scotland were "guillotined" by France for
taking too long to return the ball
. This accusation has baffled the footballing world as it is believed that the less time the Scottish spend playing football, the better off we al are. Particularly
Del Amitri
.
Ball Tampering
It is one of the long held silent laws of English Football that ball boys are specially trained at secret locations to focus on failure. They are told, almost brainwashed, into believing that if they continue on the path to ineptitude then one day they may play for their national side.
Tulip Hell too Late
It was believed England had done enough "not-playing" against Holland to secure a win. However, due to over prompt ball boy action and a lapse of concentration (or attack of the munchies) in the last 10 minutes, they accidentally started playing football and
slipped up
.
Dutch Courage
England watchers were baffled when the long-standing tacit agreement of tardy ball return was shattered and ball boys starting tossing the ball back on quickly.
Fans at England's recent friendly in Amsterdam against Holland remarked "We's much prefer the ball to remain off the pitch, as watching the players stand around scratching their particulars is always more exciting than the match, and we don't have time to get another beer in."
"The last thing we want to do while we're here is watch English players play football. That hasn't been worth doing for 10 years".
Joint Committee
A spokesman for the team said "We cannot comment about the behaviour of pitch-side staff. But please be clear - we use friendlies as an excuse for a nice day trip out. The players much enjoyed an excursion to the House of Anne Frank and a couple of hours in one of Amsterdam's very hospitable, erm, cafes."
"It would be foolish of anyone to suggest that the team are actually interested in playing football".
Ray or Una Stubbs?
Next summer the England management team are planning a series of friendlies in Columbia, Thailand and San Francisco where it is believed the players have expressed interest.