Chill Out - Seconds Out…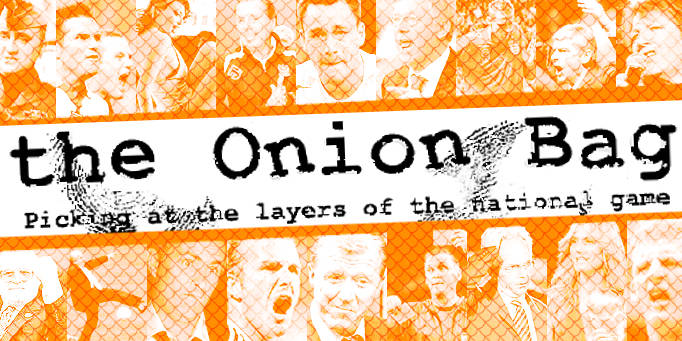 Feuding (TM) Premiership Managers to Slug it Out in the Ring
With tempers rising on the touchline and pressure mounting to deliver results, the Onion Bag can exclusively reveal that Premiership Managers are to be forced to "slug it out" in the boxing ring.
Raging Bull(sh*t)
Letting off steam away from the Saturday match is seen as essential as feuds have started
boiling over
on and off the pitch at unprecedented levels. The FA are devising a draw system to ensure fair rotation of opponents. Some sources are suggesting a handicap system to ensure that everyone gets to have a regular pop at Jose Mourinho.
The Thrilla in Ma'Villa
While the finer details are being drawn up, a series of pilot bouts have been announced based on requests from punch-up-mad football fans. The first fights, to take place at a secret location with tickets only available via ballot at www.twatamanager.com , are:
Alan Pardew vs Arsene Wenger
Jose Mourinho vs Alex Ferguson
Jose Mourinho vs Rafael Benitez
Jose Mourinho vs anyone who fancies a go
Martin O'Neil vs Gareth Southgate
Ian Dowie vs Stuart Pearce (now that one we would like to see).
Fumble in the Jungle
Each manager is to spend two days a week in intensive training with dedicated professional boxing trainers. Burgess Meredith was not available due to having been dead since 1997. Therefore the important part of the old bloke from Rocky on a bicycle will be played by Bobby Robson who has been given the all clear to return to coaching duties.
Eye of the Tiger
In a fit of commercial genius, The Onion Bag has registered the word "feud" as a trade mark. From now on, if the red tops wish to describe the conflicts between managers, they will have to either use the words "tiff" or "falling out" or pay the bag at least £3.50 and buy us a pint or two. Probably.