Fergie Fish Farce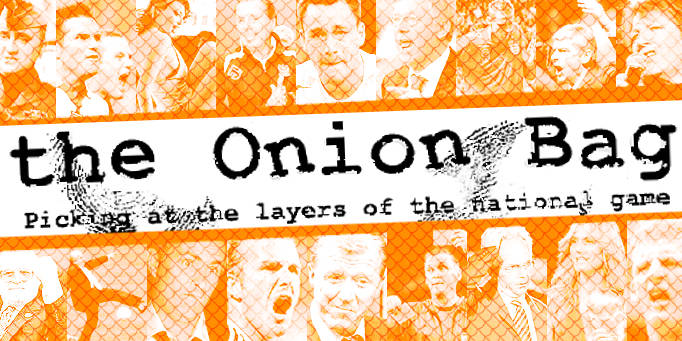 Thousands starve as Sir Alex bans shrimp
Tens of thousands of Manchester United supporters are facing starvation with the news that Sir Alex Ferguson has banned the sale of shellfish at the ground in the wake of their humiliating defeat to Southend United in the Carling Cup.
Southend, nicknamed the Shrimpers, beat Premiership leaders United 1-0 despite being bottom of the Championship. So incensed is Sir Alex, that he has prohibited the sale on matchdays of shellfish, including shrimp which are a bit like prawns and the staple diet of many a United fan.
Monobrow
Former Old Trafford favourite Roy Keane affectionately nicknamed United's fans the "prawn sandwich brigade" during his time at the club after he saw them eating so many of the popular crustaceans. Sir Alex's decision to outlaw the fans' much loved foodstuff is seen by many as an attempt to motivate his players to greater efforts.
Tuck in
An Old Trafford insider revealed, "Sir Alex wants the fans to starve. He thinks if his overpaid players see Ethiopean-like supporters close to death, they'll be inspired to greater heights. He's also been playing that Live Aid song by The Cars all day long."
Up the elephant & round the castle
But Jim London, chairman of the Genuine United Supporters Club, is outraged. "It's a fackin' disgrace, innit? Wot we supposed to eat? A naffin' pie like some fat northern git? Fack off. I want me prawns."
But there is hope for fans. Sleazy lawyer Ernesto Cockgroupier reckons he can take United and Ferguson to court. "This ban is a blatant infringement of human rights," he hurrumphed.
On me ploepod son
"We believe we have a case because, technically, a shrimp and a prawn are different. Everyone knows shrimp are distinguished from the superficially similar prawns by the structure of the gills, and by the fact that female shrimp, as in all other pleocyemates, brood the eggs on their pleopods. Since Southend are known as the Shrimpers, not the Prawns, Sir Alex's ban should only apply to shrimp. Prawns, mussels, and other crustaceans should be allowed."
The Onion Bag caught some up with some shrimps but they were not prepared to comment on the news so we decided to eat them instead. And they were yummy.