Good Morning Brentford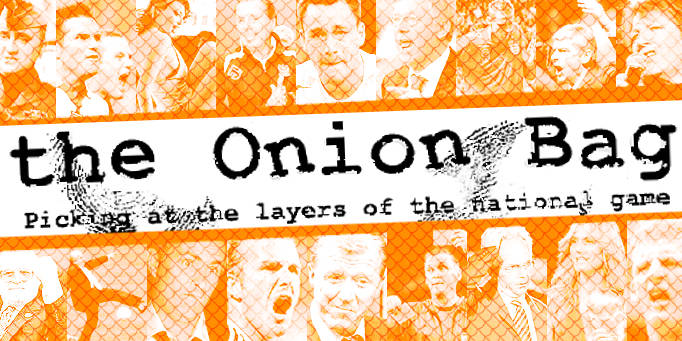 Dyke appoints Rat at Griffin Park
Brentford chairman
Greg Dyke
has
sacked manager Leroy Rosenior
and handed the job to children's TV puppet
Roland Rat
.
Rosenior has been replaced by the former morning TV star after a downturn in recent performances. Dyke was concerned that the Bees audience figures were dropping rapidly because of the poor quality viewing on offer at Griffin Park. He has called in Roland Rat to turn things around.
Galacticos
Rat has previously worked for Dyke before at the now defunkt breakfast television channel
TV-am
whose previous management had tried to buy success by signing big names such as
Michael Parkinson, David Frost, Anna Ford, Angela Rippon and Derek Jameson
. However, the size of the egos in the team led to a fractious and bad tempered dressing room.
Dumbing down
When Dyke took control of TV-am in 1984 he appointed Rat as new manager and almost immediately things turned around. Rat cut down the wage bill by getting rid of the superstars and bringing in unspectacular but reliable journeyman such as
Anne Diamond, Nick Owen, Mike Morris, Richard Keys
and
Lorraine Kelly
.
Big money move
A household name, Rat was transferred to the BBC (Dyke was to join him later) but has been on sabbatical for some years now charting the abandoned tunnels of London's underground railway network. The lovable rodent wants to form his coaching staff of his colleagues from the days of TV-am. "I'm planning to get the
gang
back together just like old times." Rat told our intrepid reporter Larry Gak. "There's Errol, Little Reggie, Iris & Freddy and of course, Keviiiiiinn."
Coming up next…
"I can't wait to get started." He continued "This weeks show features
Rusty Lee's
tips for a stress free Christmas in the Kitchen, Anne Diamond will be giving advice on getting the right gastric band and if there's time, we might get round to a game of football. Eeeeeeeeehh!!"