Becks Bomb Threat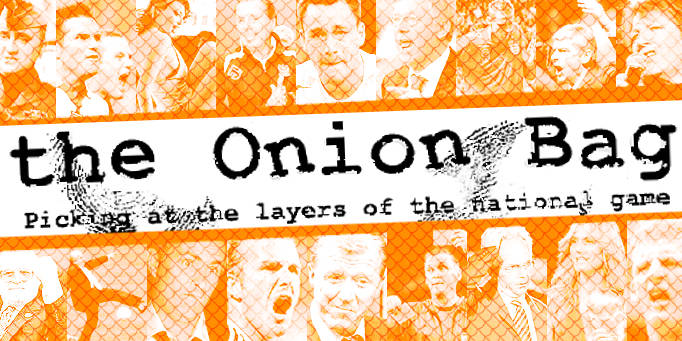 Beckham trapped in Spain by anti-terror security measures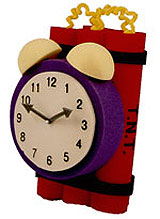 Ailing superstar David Beckham is trapped in Spain after being branded a "
ticking timebomb
" by Real Madrid officials.
Attempting to leave Madrid Airport yesterday, Beckham was subjected to a humiliating full cavity body search by Spanish security forces after word got around that he might be an explosive device. Real are keen to offload the handsomely paid midfielder who is out of favour with Bernebau boss, Fabien Capello.
I Can't Believe It's Not Butter
A spokesman for the Beckham Organisation revealed, "David was forced to stand against a wall with his arms and legs spread while the search was conducted. This is not good for his image. He is understandably upset. And sore." Victoria Beckham sadly snapped in two when a similar search was conducted upon her person.
But Pablo Intruda, head of the Spanish security forces, defended the actions of his staff. "Daveeed, he go tock-tick. So we havva to investigata, si? Al-Quaeda sometimes put da bomba uppa der poop-chutes so we go in and see, si?"
The Sea Wolves
The tough security measures mean that Beckham and his family are effectively trapped in Spain as no air or seaport will permit them aboard their craft. Even driving out of the country is impossible following
the recent theft of his car
by Macedonian kids.
Friends fear that Beckham may be lost in the
same soccer wilderness
as pal and ex-Madrid teammate, Michael Owen. Like Owen and Scott Parker before, many worry that Becks may see Newcastle United as a way out, even though the club is the centre of the soccer wilderness.
Who Dares Wins
Beckham's effective imprisonment in Spain runs the risk of turning into an international incident. Fellow yesterday's man and British Prime Minister Tony Blair has announced that the SAS has been put on standby to whisk the England hero home by force if the row isn't settled soon. "We can't leave a national treasure stranded. What would the England team do without him?" he said, sadly out of touch with the times.
Yesterday, journalists were still trying to figure out exactly how having an overpaid superstar on the Real bench could be akin to a ticking timebomb.