Berlusconi: Get Mourinho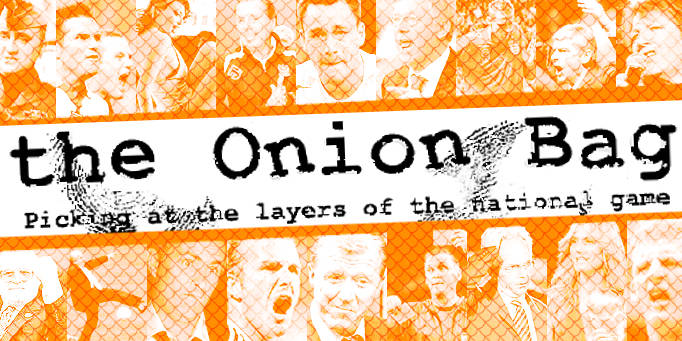 Il Duce writes for the Onion Bag
In his final column for the Onion Bag, Il Duce Silvio Berlusconi states why Mourinho should manage his beloved Milan.
"Mutual consent". Heh heh. I've use that old
castagna
before. My mind rushes back to my final meeting with that buffoon Arrigo Sacchi. There I was, sat upon my throne, the balding Arrigo on his knees before me. "You should be proud of yourself Rigo," for that was what I called him. "All Milan is proud of you."
Soft, strong...
"But My Duce," Sacchi begged as I rose from my throne and Veronica washed my hands. "If I could just prove my loyalty. I will work with whoever you choose. I am not proud My Duce. Please do not send me away," I laughed in his face.
"You wish to prove you are not proud Rigo?" I threw him my towel and pointed to my behind. "Then prove it."
Carlo mash
Crying like a girl he fled the scene, the sound of my laughter ringing in his ears. Within hours he had signed my "mutual consent" form. From time to time I like to take him out of his box and play with him, when Veronica is out shopping of course. If I had my way I would make another box for this Mourinho now he is no longer in the clutches of that Russian Oil Pig. I said as much to my beloved Pippo who looked shocked. "But My Duce, what of
Carlo
?" he said as he looked up at me with those puppy dog eyes I find so hard to resist. "He is beloved by the players and the fans".
Old wounds
"But surely," I whispered into his ear, "not as much as they love me?" He froze, petrified at what he was being asked. "Of... of course not my Duce." I released him and leaned back on my throne. It is as I suspected. A pretext was needed to rid me of this troublesome coach and lure the amorous Jose to my bosom. And I have just the thing. I will bring him the head of his mortal enemy. I take out my old scrap book and remove the picture of the hated Sheva. "Veronica! Where are my eyebrow scissors? I wish to perform surgery."