Berlusconi: None Shall Sleep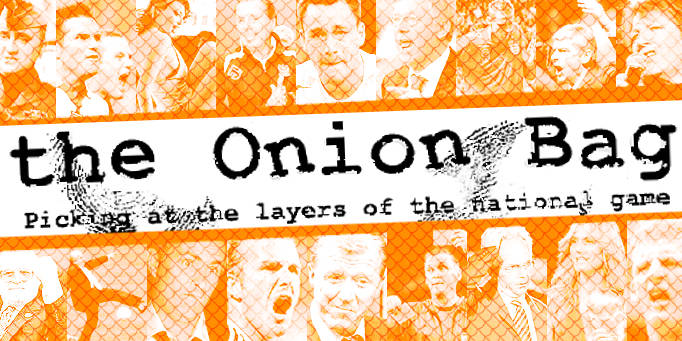 Il Duce says goodbye to a legend
In his final column for The Onion Bag Il Duce Silvio Berlusconi mourns the passing of an icon.
They line up in their tens of thousands to watch the coffin on its way to the mausoleum. The pall bearers, rivals and friends both, weep in the knowledge that they could never surpass what rests upon their shoulders. That's it you dogs cry. Cry for your lost Duce…
Nessan Dorma
I am aroused by my beloved Veronica. "These reveries happen too often my Duce," she tells me. I dismiss her scoldings. Today is not the day for such concerns. Today I must attend a funeral and say goodbye to an old friend.
Nissan Micra
When we arrive at the Cathedral a reverent hush sweeps across the crowd of mourners waiting outside as I emerge from my stately limousine. Expect for the Island Ape tourists in the crowd. "'ere, aint that the geezer wot owns inter milan? Whassis name? Benito Mussolini?". Pathetic English dogs. When I am Prime Minister again I shall send them to work on my secret gold mine in... ah, but that would be telling.
Bread and water
And so to the ceremony. I enter the cathedral to the strains of my departed friend singing
Panis Angelis
. The emotion threatens to overwhelm even this old war-horse. All around me I see women looking to me through their tear-soaked veils for strength. I wish I could give it to them all, especially that one over there. I am but one man though and Veronica is here.
Lucky Luciano
Overcome with grief I approach the coffin. There he lies. Serene in death. His problems at an end, clearing a path for his old friend when I too take my place among the gods. Slowly, I lean across, kiss his forehead and whisper "Farewell my beloved Sheva. I shall miss you."
"But I still live my Duce" he replies, straining against the straps on his wrists and ankles "Please help me out of this coffin." My eyes widen in panic. "Veronica!" I shout "Where is my shovel. This corpse is not dead yet."