Middle Class Rip-off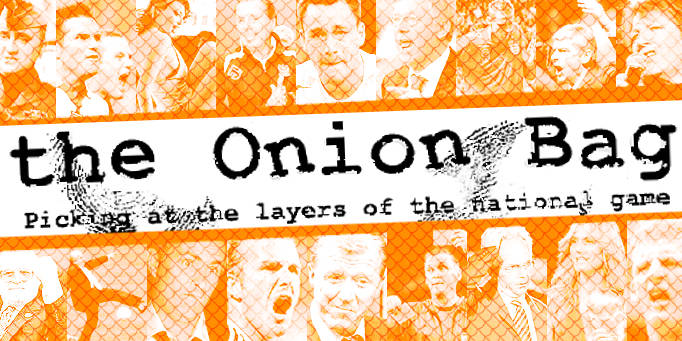 FCs the new vogue for ABCs
Football clubs are set to be the latest investment opportunity for the English middle classes this winter according to experts.
Getting on the property ladder
Wealthy couples with disposable incomes are being targeted as potential investors in football clubs. To alleviate the stress of modern life many are turning to football. Only they are not satisfied with simply attending matches, they want to get involved too.
Ernesto and Phillipa Cockgroupier of Chiswick, west London were tired of watching Jose Mourinho leaving out top footballers and wanted to make a go at telling managers what to do themselves. "Naturally, we couldn't have gone for Chelsea," said Ernesto, "but there was this charming little
gite
near Shepherd's Bush that was just perfect."
A place in the sun
The couple had to sell their houses in Provence, Dubai and Tuscany but with the money they made plus selling the rights to have Amanda Lamb and a camera crew follow them around as part of a new series on Channel 4, they took the plunge and made a bid for the club. "Not everything about it was ideal," said Phillipa. "The name Queens Park Rangers sounded a bit gay to be honest. In the end though we missed out to a charming couple from Italy called
Bernie and Flavio
so I suppose it wasn't meant to be."
While Ernesto and Phillipa continue looking for their dream club, Freddie from Newcastle has set his heart on a
move to Yorkshire
.
Grand designs
Leeds is an up and coming city but its football club, which Freddie has his eye on, has fallen into disrepair. "An awful lot of work needs to be done," says Freddie who has £75 million burning a hole in his pocket after selling up in the North East. "The roof needs replacing and the less said about the toilets the better. But its an attractive proposition." A fact not lost on the owner who is asking an awful lot more than the market value of the club. However, Freddie thinks its worth the risk: "I can always convert the ground into flats if things don't work out."
Location location location
Meanwhile, in Selhurst, ex-mobile phone salesman
Simon
is still having problems selling his club. "Its bloody typical," he says. "Nobody wants to come south of the river."