Arise Sir Jose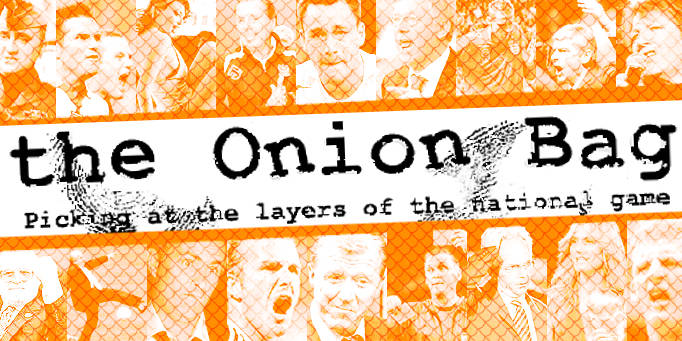 Mourinho knighted ahead of World Cup joy
New England manager Jose Mourinho is to be knighted ahead of England's World Cup victory in 2010.
Ahead of its time
The government's decision to award Mourinho is part of their policy of rewarding sports men and women in anticipation of success, rather than as a result of it. Consequently,
Lewis Hamilton
is to receive the OBE for winning the F1 drivers championship whenever he gets round to it and Jonny Wilkinson will be honoured with a hereditary peerage for winning the Rugby World Cup in 2011. It is hoped that by honouring players beforehand, it takes the pressure off them to succeed. That way they might actually win something.
Minor details
"This is a great day for English football," said FA Chief Brian Barwick to a disinterested crack whore outside FAHQ in Soho Square. "And a complete vindication of our
Assume We Win Before Kicking A Ball
policy. I'd like to thank Sky Sports for all their help in making that happen."
Mourinho dismissed those who say that he is not actually the England manager as biased and holding a personal vendetta against him. "It distresses me and my family to hear such things" he told the Onion Bag . "So I
am not
the England manager, so I
do not want
to be England manager, so I am Portuguese. So what?"
Sending a gunboat
Prime Minister Gordon Brown has pledged to invade Portugal and annex the nation in order to make Jose a subject of the British Empire so his gong is legit. "I'm committing 40,000 troops to the war in the Algarve" he said. Although critics have already pointed out that 39,000 British Soldiers are already over there on swinging holidays.
Meanwhile, with England, Northern Ireland and Wales not qualifying for Euro 2008, all eyes are on Scotland as the UK's last chance to send a team to Austria & Switzerland.
We know what we'll do next summer
In other news, the Onion Bag announced the launch of a brand new pull-out special celebrating the long awaited return of the
Home Internationals
next summer. Joining us with his exclusive column is former England boss Steve McClaren.