Blatter's Master Stroke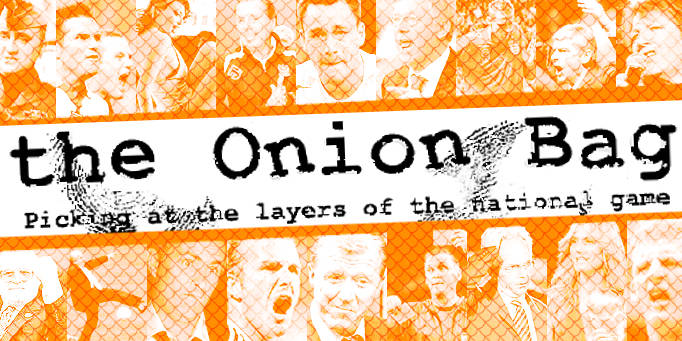 Official: Football is art
Footballers are to become more expressive than ever as the world of art has welcomes the beautiful game with open arms.
But I know what I like
The new status of football as an artform rather than a profession is stage one of FIFA president Sepp Blatter's masterplan to restrict the number of foreign players which he unveiled last week.
"Footballers are artists, not grubby workers," explained Sepp. "As such, they shouldn't be governed by those silly EU laws that are only really there so that cleaning contractors have a steady flow of cheap labour coming in."
We can't return your pictures
Changes are already noticeable: on Match of the Day, regular pundit Mark Lawrenson has been dropped in favour of flouncy art bore Brian Sewell and the goal of the month music has been replaced by track they used to play during The Gallery on Vision On.
Within the first week of artistic licence the Champions League has already turned up a few masterpieces from the Italian school. Roma defender, Vucinic's
Rearranging Ronaldo
, has already being snapped by an anonymous Japanese collector. Works such as
Touch of Death
by Milan goalie, Dida, have also drawn a lot of interest.
He said Captain, I said what
The FA would not be drawn on "Mad-dog" Blatter's new proposals. They are busy enough with unnecessary meddling of their own in the shape of their
Memorandum of Understanding
.
Their new plans include only allowing captains to talk to refs and roping off pushy parents on the touchline. "There must be respect for officialdom," FA Chief Barwick told intrepid Onion Bag reporter Larry Gak. "Those naughty soccer mums must be kept under control. Yes, with ropes. Maybe we should gag them too." At which point he cut the interview short, mopped his brow and made his way to the gents.