Perfect Pitch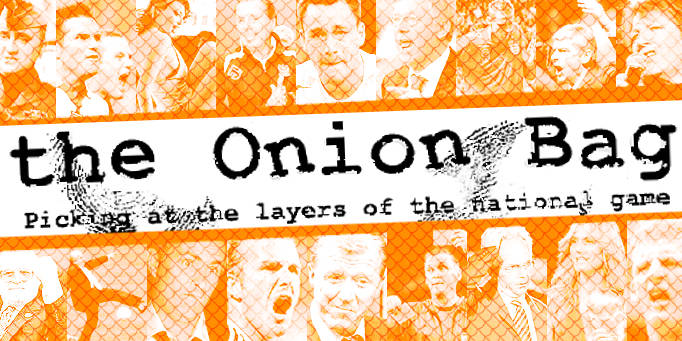 Farce-grass better than real thing, experts say
Scientists have rushed to calm the fears of England supporters and players before the crunch Euro 2008 qualifier against Russia this Wednesday.
Grazed and confused
The match is due to be played on a plastic pitch, leading to concerns about further injuries to our fragile squad members. "They're all going to end up breaking their legs," concerned England fans' representative Nick Dogbolter told the Onion Bag. "It stands to reason, don't it."
Back in the eighties, when artificial playing surfaces were used in the domestic game, players would often pick up grazed elbows, carpet burns and static electricity shocks during the course of a match.
But Head of Artificial Turf Studies at Croydon University, Dr Julius Limbani has told us that players will find it almost impossible to tell the difference between the plastic pitch and the real thing: "The whole synthetic turf industry has made enormous strides since the early days. Those dodgy pitches at Luton and QPR are a thing of the past."
Faux ho
By way of demonstration, he produced a blow-up doll from behind his desk. "This is the best we could do with plastic back in the eighties - hardly very satisfactory I think you'll agree." He then unveiled a modern, life-like sex doll, "This, is Synthia: fully poseable, realistic to the touch, and with a detachable mimsy that you can wash out under a tap or replace when it starts to get a bit slack."
Pumped up for the big game
Under Limbani's guidance, the England squad have been practicing with Synthia all week at their training camp in preparation for the big match.
England assistant coach and fake turf advocate Terry Venables was delighted at how quickly the England players have adapted to an unfamiliar surface: "I've been impressed by the work the lads have put in. They've had no problems adjusting, though to be honest, most of their partners have a fair amount of plastic in them already."