Johnny, Johnny, What's The Score?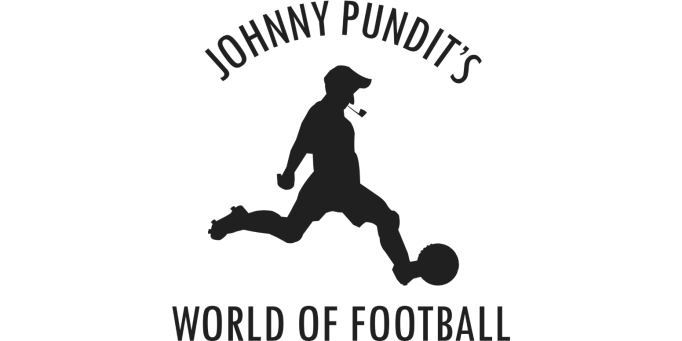 Pundit ponders peculiar performances
Funny old thing, Football. For instance, eccentric scorelines. After Portsmouth and Reading came up with a five-a-side score, myself and a chum pondered unusual scorelines of days past…
Working altogether harder
Of course, there's the 1960 European Cup Final, when Real beat Eintracht Frankfurt 7-3 — just as crazy as Saturday's score. In both games, you'd think dominating a game enough to score seven goals would mean not conceding many, but scoring seven whilst giving away three or four suggests your forwards are working altogether harder than your defenders.
The chum in question
Fothergill, the football correspondent of The Light Programme, the chum in question, knocked back another G and T and mused: "Naturally, for odd scorelines, they don't get much odder than Partick Thistle against Cowdenbeath, May '57."
"13-13; helluva game." I nodded sagely. "And what about Arsenal vs Burnley, the following Feb?"
Fothergill sighed happily. "27-0. Though I thought Burnley pretty unlucky."
"Well, they couldn't take any of their chances, could they?" I shrugged.
"Whereas Arsenal scored every one of theirs."
"Happens. Then of course, October '48 — who could forget Ipswich Town against Newcastle?"
"Oh quite — what a game."
"43-8", we chorused happily.
"Most of the Ipswich team went to Newcastle-under-Lyme by mistake, apparently." I took the froth off my pint of wallop. "Easy mistake to make"
"Could happen to any of us," agreed Fothergill.
Some sort of traffic system
"Did you know," said Fothergill, after we'd had one for the road, plus one for that other road, and one last one for any other roads that might decide to meet up with the first two roads and perhaps form some sort of traffic system, "Do you know, if you added up all the goals scored in the Premier League each weekend over the last seven weeks, it gives you the winning number in last week's lottery?"
"Is that true?" I hiccupped in amazement.
"No," admitted Fothers, wistfully, "but wouldn't it be wonderful if it was?"
Yours aye,