Freddie Manservant's Odd Shaped Ball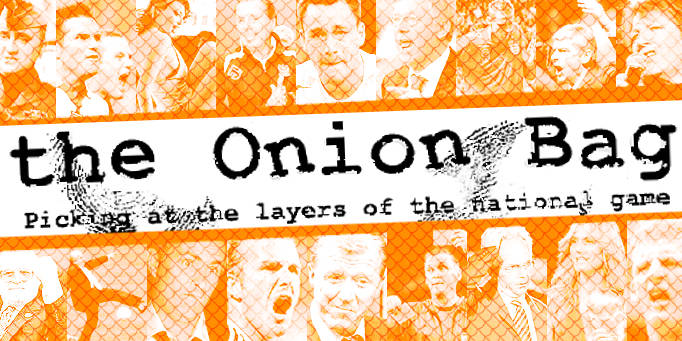 Rugby hack takes a wrong turn
After catching the wrong train from Waterloo, veteran rugby correspondent Freddie Manservant never made it to England's Rugby World Cup semi-final victory in Paris and pitched up at Wembley by mistake. While he was there, he gave us his take on England's round ball counterparts.
Le Crunch
Down he went. A mighty thunder-crack reverberated around the stadium as the mighty English full back fell in a herculean attempt to clear his lines. Slowly, incredibly, his face a picture of agony, he pulled himself from the ground. Reluctant to accept aid, he stood. A titan. A colossus. And with the blood of a million stout English yeomen coursing through his veins Ashley Cole drove himself forward to the stretcher. To a man the press box stood and applauded.
Banks account
England's rise defies analysis. In Croatia they were awful. Truly awful. They were beyond awful. Yet still somehow they managed to remain awful. After hitting rock bottom against Andorra they rose again. Like a graceful phoenix carrying an army of Lazurus's they have marched again. The forwards, Rooney and Owen solid as oak trees waiting to be felled. The backs, Campbell, back in action. Terry, majestic in his stripy polo shirt. Lescott, a veritable Caliban. The beer, tastes like piss. Give me real ale made from the banks of the Taff anyday. O for the Arms Park. O for my lost youth.
Fag hag
The Estonians, like all suplicant minnows, took their hosing with good humour. It was disappointing not to see Gareth Barry using his opponents buttocks for crumpet racks but the world has changed since I was a strapping prop forward.
And so for English soccer, a campaign on the unending plastic Russian fields. For me, a date with destiny and an odd shaped ball at Stade Francais. Will it be the Boks or will Argentina make it Rugby's very own
El Grand Classico
? The hand of God, the foot of Beckham. The cycle goes round and round. Will it ever stop? Not if I have anything to do with it.
Delete where applicable
Was that alright Love? We can out always cut that bit about the Argies.