Macca D's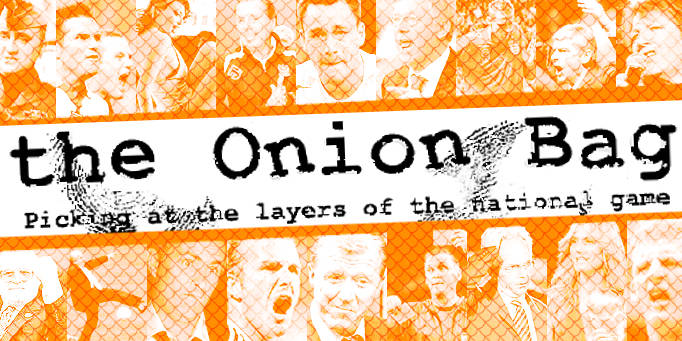 Stevie goes to Hollywood
The Onion Bag has learned of Steve McClaren's plans after he gets sacked as England boss. He wants to go to Hollywood and be a star.
The nearly ex-England boss knows the axe is about to fall and has already made plans for a new job. "Steve has a clause in his contract that allows the FA to boot him out for peanuts," an insider told out intrepid reporter Larry Gak. "He'll need a job after England and thinks LA is the best place to start."
Get to the chopper!
McClaren's exit strategy has already been planned. With LA Galaxy legend David Beckham recalled to the England squad for the friendly in Austria and final qualifier against Croatia at Wembley, McClaren will be stuffed into a laundry basket in the Wembley dressing room and bundled into a helicopter chartered by Becks. Due to some administrative problems securing a US green card, McClaren will have to fly to Mexico and be smuggled over to LA in the back of a truck.
Situation vacant
He had hoped to be named the
new manager of Galaxy
next week but failed the job interview on a recent trip to America to watch the friendly matched between Galaxy and Hollywood United at the FA's expense. For some reason
he missed the game
.
Parking cars and pumping gas
But Macca's dream of working at Galaxy's Home Depot Centre did not die that night. Instead he's landed a job as the manager of a fast food concession at the stadium so he won't miss that big match atmosphere. From there, he plans to finish his autobiography
Why Me?
and make it big in America, possibly as manager of one of the MLS expansion teams in Compton or the Nevada dessert.
The devil you know
However, all is not completely lost for McClaren this side of the pond. A number of high profile figures have thrown their support behind a
bizarre media campaign
to
keep McClaren
in the England job. Arsenal boss and candidate to replace McClaren,
Arsene Wenger
has backed the incumbent. "I don't want the job," he said.