Prince Harry To Head The Firm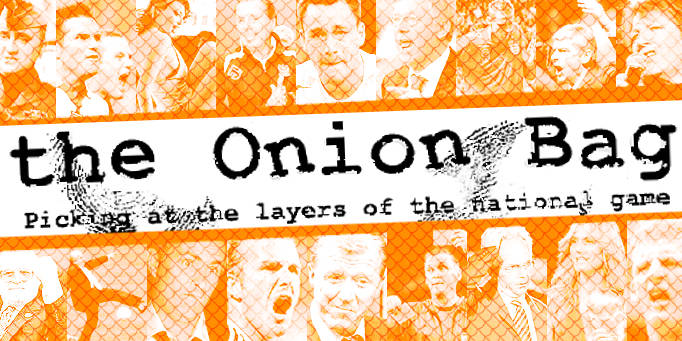 Bothersome Prince to support yobs in World Cup bid
With the news that safe 'n' nice Prince William is to
lend his support
to England's bid to host the 2018 World Cup, his younger, ginger-haired tearaway of a brother Prince Harry has sided with yob fans who want to ruin the tournament.
Sh*t on the Villa
England want to host the tournament because they fear they won't qualify any other way. Prince William, a keen Aston Villa fan and President of the Football Association, is considered a valuable asset in persuading portly FIFA types England is up to the job.
But insiders fear that out-of-control Harry may ruin things for everyone after voicing support for football thugs. "Fuck them foreigners coming 'ere," his Highness announced. "I'll unify all the fucking firms in the country and kick the fucking shit out of Spics, I-ties, Krauts, Degos, Wops, and anyone else who thikns they're well-hard," he seethed with clenched fists and an overbite so fierce he drew blood from his lips.
Ricardo Villa
The Onion Bag's intrepid reporter Larry Gak asked Prince Harry's father
James Hewitt
Prince Charles what he thought of his son but the King-to-be got stuck uttering his "Errrrr" response, and was still droning on five minutes later.
Pancho Villa
The ginger Prince has always caused trouble. He
famously dressed as a Nazi
, and more recently bottled out of active military duty by getting a cushy transfer to a ski resort in Canada for "training purposes". He's also nobbed quite a few birds, though there is nothing to suggest that he is the anonymous royal at the centre of a recent Buckingham Palace
sex and coke blackmail plot
. That royal is
Viscount David Linley
Blake, Avon, Callie, Jenna, Gan, Zen, Vila
Nick Dogbolter, chairman of the England Aggro Supporters Club welcomes the Prince's statement. "Too 'effin right," he raged, his blood vessels throbbing. "Harry's the gaffer, ain't he? Not that poof of a bruvva of his, innit?"