Pennies For Heaven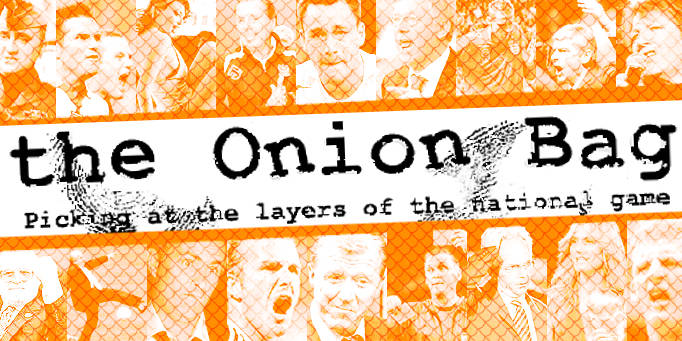 Own a bit of a football club for just 20p
The Onion Bag is embarking on it's most ambitious plan - to buy part of a football club. Legions of Onion Bag fans will finally get a chance to fulfill lifetime ambitions by having a real say in the way a club is run.
Gravesfleet & Northend
Last week Blue Square Premier League club Ebbsfleet United, which was recently re-named to reflect the Eurostar which stops nearby, were bought out by fan website
myfootballclub.co.uk
. The site offers punters the chance to buy a stake in Ebsfleet for £35 - in return, everyone who pays gets a say in team selection, transfers and pie fillings.
Server costs
A new website - mytinybitofafootballclub.co.uk - will allow fans, for just 20p, to group together and buy a stake in Ebbsfleet. "If we get 250 paying subscribers we'll have enough money to the £35 to MyFC (less our £15 admin fee)," Onion Bag spokesman Duffman explained. "When we have bought our share, our members will be able to vote on how we should vote on MyFC."
Watch and win
The website will feature online polls for members to cast their partial vote. "MytinyFC allows fans who don't have £35 to have their say." said Duffman "Plus the carefully worded polls will provide excellent market research for third party companies which will be a nice little earner for us."
Plans are already underway for members to text their votes a la X-Factor. Texts will cost £1 plus the standard network rate and one lucky entrant will win a CSI Miami box set.
Ebbsfees United
Ebbsfleet supporter activist Les Dyke is in favour of the Bag's latest scheme and has set up her own website. "Myactualfootballclub.com was launched for all United supporters to raise 20p to buy a share in a share of the club they have supported all their lives... minus my admin fee of course."