Marsh: My Tsunami Terror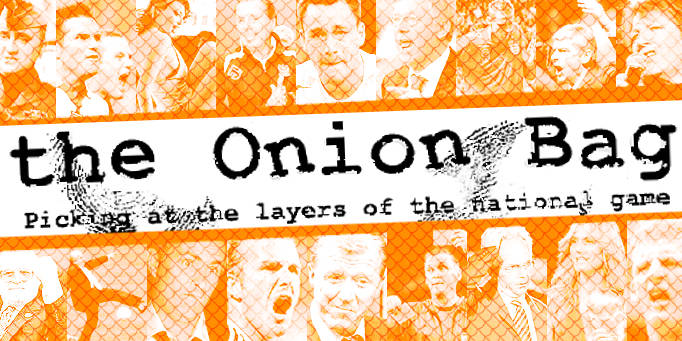 Jungle star's revenge fears
Outspoken football pundit Rodney Marsh is back from the media wilderness and vowing to capture the attention of the public by eating kangeroo testicles and assorted insects.
She used to be on Changing Rooms
Marsh has joined other nobodies and former soap stars to face the grueling jungle challenges of
I'm a Celebrity Get Me Out of Here
, vowing that he's "ready for anything."
The former Manchester City and Tampa Bay Rowdies star, was a regular on Sky Sports flagship show Soccer Saturday until he made a rubbish joke about Toon Army sounding a bit like Tsunami. The comments, coming weeks after thousands of people lost their lives to the Boxing Day Tsunami, led to Marsh being branded as an insensitive, ignorant idiot - which immediately allowed him to work on TalkSport.
Isn't he Judith Chalmers son?
The show sets so-called celebrities perilous challenges known as
Bush Tucker Trials
, where the contestants are forced to face their deepest fears in return for food. "I'll be fine - as long as they don't set them Tsunamis on me," confided Marsh. "I'm a changed man now, I've seen the error of my ways, some of my best friends are Tsunamis. But I know these types have long memories and some aren't as forgiving as others."
It is rumoured that last minute drop-out Malcom McClaren has already offered Marsh a record contract to cover the Beach Boys hit
Surf Safari
after he wins - as long as he agrees to a sham marriage with another contestant.
She was in Hollyoaks and used to go out with Cristiano Ronaldo
"I've already checked the weather, and there looks like there's a large warm front moving in - but that could just be Gemma Atkinson - eh, know what I mean lads?"