Mars Attacks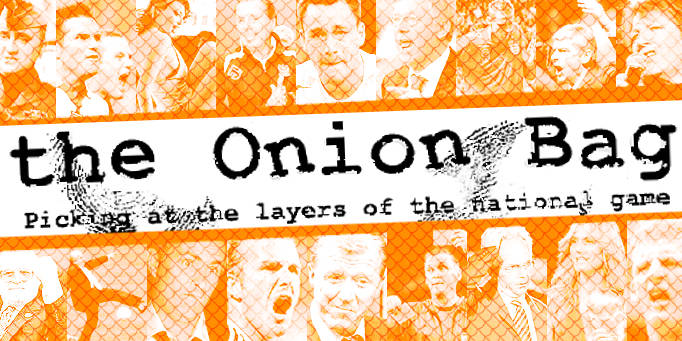 Scotland defeat is economic misery for Euro 08 hosts
Scotland's failure to qualify for the 2008 European Championships has condemned the tournament hosts to economic ruin even before the competition begins after they invested heavily in Mars bars and chip fat.
Austria and Switzerland, co-hosts of the next Championships, spent millions of euro on the popular confection and deep-frying equipment in anticipation of a Tartan Army invasion after Scotland's splendid performances in the tournament's qualifiers. All the hard work was sadly undone last Saturday when the hapless Jocks blew their chances by losing at home to World Champions Italy.
You're the one for me, fatty
Bent Kum, a UEFA spokesman, said on behalf of the hosts, "Good moaning. Yez, ze Swittz and ze Ostreyans are very un'appy. Der are mountains of Mars bars in Salzburg and Zurich as ve speak, ploos litres of sunflowhaar oil and frying machines. It iz a deezaster for them," he announced in a curious euro-mix of accents.
Not a stereotype
We called legendary 80s mirth-man Russ Abbott and asked him to comment on the crisis in the style of his comedy Scottish character CU Jimmy, the virtually unintelligibly psychopath who would gibber at the audience in a vaguely threatening manner. We couldn't understand a word he said.
Mars, the company who produce the bars, have refused to take the excess confectionery back. "Our warehouses are chokka," a spokesman quipped with a smile, whereupon our reporter had no choice but to batter him repeatedly for such a poor joke.
'Effin' chadder
Scotland's defeat means Italy and France go through to the finals. Bisexual Gordon Ramsay, the former footballer turned foul-mouthed chef has been asked to see if he can make something from the unwanted food mountain. "Pissy, fucking Mars bars fried with fucking frogs legs or cunting lasagne at outrageous prices with a shit of something on the side costing £20 a pop," he raged when explaining his intentions.
England's David Beckham, and close friend of the celebrity chef, has endorsed the rescue plan: "I'll eat anything of Gordon's. Anything," he said, wiping an unnamed creamy white sauce from his lips with the back of his hand.