Ashton Crate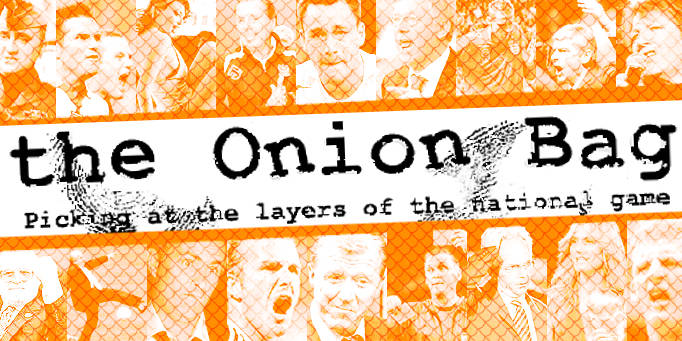 City admit stadium made from old toys
The Onion Bag has discovered that Bristol City's home ground, Ashton Gate, is made out of children's building blocks.
Suspicions about the construction of the stadium were brought into sharp focus after a shot from Crystal Palace striker Freddie Sears bounced off the metal frame at the back of the City goal and back out again last Saturday. The referee and linesman had not seen a goal frame like that in years and in the resultant confusion
didn't give the goal
.
Sour grapes
The Onion Bag's intrepid (and Palace supporting) reporter Larry Gak snuck into the ground late on Saturday night to investigate the goal frame. He was shocked to find that it was made from
Meccano
.
Our man Gak also discovered that half the seats in the Dolman Stand were made from
Lego
and the press box from
Stickle Bricks
.
Here's one I made earlier
"It's true!" a source inside the stadium said "our ground is held together by sticky back plastic. The corner flags are made from toilet rolls with a kitchen towel cut into a triangle and folded round the top. The goals were modeled on the ones you used to get in
Subbuteo
."
Crystal Palace manager
Neil Warnock was furious
and demanded a full apology from ref's boss Keith Hackett. Once
he got one
, he found his anger undiminished and demanded a rematch, a one year pass to the
National Football Museum
in Preston, automatic promotion for Sheffield United plus his reinstatement as their manager and a written testimonial from all serving officials and club managers that he was right all along about everything.
The more things change...
The incident brings back bad memories for older Palace fans who recall the opening day of the 1980/81 season when a Clive Allen free kick crossed the goal line, rebounded off the stanchion and back out of the goal. Referee Kelvin Morton did not believe that the ball had crossed the line and refused to award the goal. The moment was
covered at length on Match Of The Day
and is infamous for Jimmy Hill's inability to pronounce the word stanchion.