Socrates - World Cup Fever!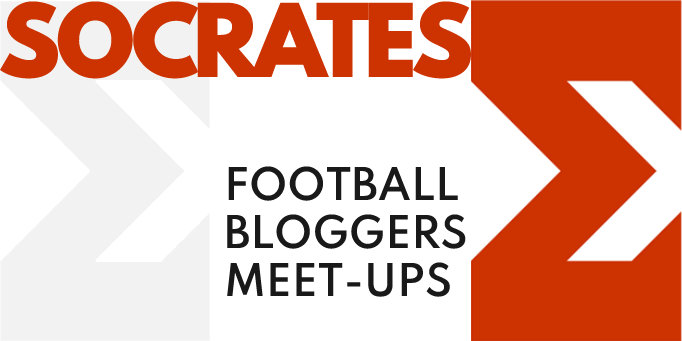 The timing for our football bloggers meet up couldn't be better. The first football bloggers meet-up coincides with the
World Cup Qualifiers
. What better way to watch an
England
match than in the company of like-minded footy folk? (unless you're not English of course).
Our sponsors
Football3s
will, no doubt, have one of the games on and there will be a chance to have a go on their real time fantasy game.
We are looking to open the doors at 7pm. Someone should be at the door for a little while to greet people and direct them to the bar.
In the meantime, please feel free to promote
Socrates
. Wear the badge with pride! Also, don't forget to link the Socrates blog to your own site.
12 days until the finest minds in the Football blogosphere assemble. Want to join us? Email
socrates[at]the-onion-bag[dot]com
.