Porky's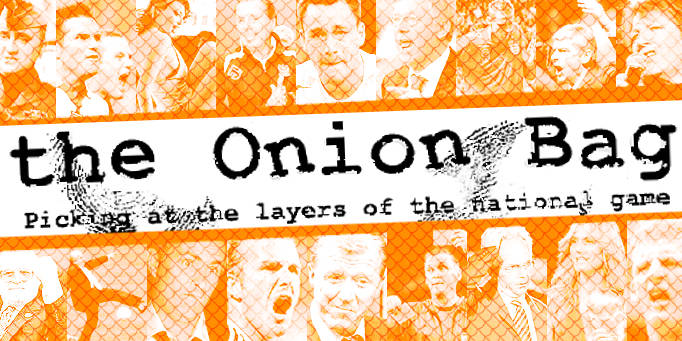 Fat hammer hooligan fronts USA Cup bid
Overnight he became the belly of east London. Now the fat bloke whose sweaty moobs found themselves on the nation's breakfast tables is set to become an ambassador for the US
World Cup
bid.
Firm but fair
The tubby
West Ham
hooligan became synonymous with the crowd violence during West Ham's
Carling Cup
tie against hated rivals Millwall
which threatens to undermine England's own Cup bid
. He caught the eye of US Bid's PR guru General Ernesto W Cockgroupier IV.
"He's just the man we need to support our bid." he said "We hope to use him to convince FIFA that England is too dangerous to host a World Cup and leave the path clear for good old Uncle Sam and our unblemished record of
peaceful, non-violent
sports spectators
."
Crude stereotypes
The USA bid is in full swing and some of its supporters are already looking for ways of
exploiting
the shameful events at Upton Park on Tuesday night.
"I love English Soccer and hate it when my fellow Americans use crude stereotypes about violence and hooliganism" said American soccer fan and Twitter legend @eurosnob50. "But I missed 1994 and want to see some decent football for once. All the stab victims and bereaved sons in the world shouldn't stop us from pressing home our advantage."
Emu
Back in England, the violence has infuriated footballing authorities who, after years of hard work had managed to convince themselves that they'd priced hooligans out of the game and palmed the problem off to someone else.
FIFA President Sepp Blatter was unavailable to confirm if this week's violence will affect England's chances of hosting the World Cup. However he is widely expected to say that it definitely will
and
that it definitely won't, depending on which country he is speaking in at the time.
Hooliporn
Unfortunately, the hooligan himself has other plans. He has been offered a part in a new Guy Ritchie film based on the savage events at the Boleyn Ground. Then he's booked to narrate a documentary about the lives of British troops in Afghanistan. Critics are calling him the new Danny Dyer, only fatter.