Weekend TV Preview: 28 - 29 August 2009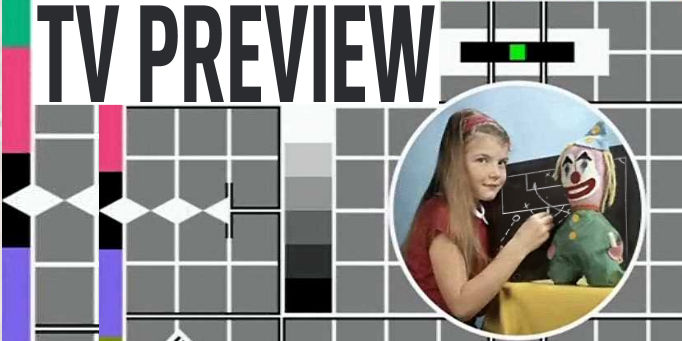 (All times UK)
Friday 28

th

August
19:30

Borussia

Monchengladbach

v

Mainz

,

Bundesliga

, ESPN
Even after three games, '
Gladbach
look woefully
inconsistent
. However, their mercurial if flighty forwards will fancy having a crack against newly promoted
Mainz
who may still have their heads turned after that
fantastic

victory
over
Bayern

Munich
last weekend.
19:45 Barcelona v

Shakhtar

Donetsk,

UEFA

Super Cup, Sky Sports 1,

HD

1 &

ITV

1
Barcelona's season gets off to a nightmare start as they go bottom of the League. Why? Because they're playing in an exhibition match laid on for the benefit of the great and the good at
UEFA
on their annual jolly to
Monaco
. Picture it, some of the world's greatest players performing like seals in front of fat, disinterested suits and their weasel faced PR flunkies. How humiliating. For those of you asking, why, if the game is so pointless, is it being screened on
Sky
and
ITV
? Well, both are
Champions League
broadcasters and are most likely obliged to screen the Super Cup as part of their contract with UEFA. Avoid.
Saturday 29

th

August
(or
Night Of The Big Ones,
as we are calling it)
12:45 Chelsea v

Burnley

,

Barclays

Premier League, ESPN & ESPN

HD
Given the form of both teams, this is a tasty appetiser ahead of the feast of football gluttony that lies ahead of us. No one will beat Chelsea at the Bridge in my opinion and I doubt
Burnley
will draw many games. Home win and a cracking fixture. Can't wait to get a good look at
Wade Elliott
.
17:15 Manchester

Utd

v Arsenal,

Barclays

Premier League, Sky Sports 1 &

HD

1
The Big One
. Not all
Big Four
fixtures are much cop to be frank; o
verhyped
and under performing as the teams are often too tense to play at the peak. This time it will be different. Arsenal are off to a
flyer
but questions remain about how they will perform against the best teams. This will be the perfect
opportunity
to provide some answers. And United? Well they're off to their usual shaky start and could either collapse under pressure from the Gunners' forward line or trample over their back four. Not sure that the kick off time is wise.
17:30

Bayern

Munich v

Wolfsburg

,

Bundesliga

, ESPN
Das
Große
. Both teams were stung by
defeat
last weekend. As painful as
Bayern's
defeat was against
Mainz
you can be certain that champions
Wolfsburg
will be furious after having surrendered their home record to Hamburg last week - especially after having come back from 2-0 down. The good news for
Bundesliga
fans is that a
committed
attacking football match is in store which
Bayern
will win by a one-goal margin.
Arjen
Robben
is unlikely to feature.
19:00 Real Madrid v

Deportivo

La

Coruna

, La

Liga

, Sky Sports 2
And if you're curious to see
Cristiano

Ronaldo
is his swanky new Real Madrid kit, then by all means check out the first half of this opening fixture of the
La

Liga
season. But be sure to turn over at half time to...
19:45 AC Milan v Inter Milan,

Serie

A, ESPN
Quello
Grande
. I liked the cut of Milan's jib last weekend against
Siena
and think they have a chance against a moribund Inter. Unfortunately for them, I think they'll need more than a chance
against
Jose

Mourinho
's team who will be anxious to pacify their disgruntled manager. It's great to see the
Serie
A fixture computer getting some of the big games in early in the season and this blue
riband
encounter will be all the better for it.
21:00 Real

Zaragoza

v

Tenerife

, La

Liga

, Sky Sports 2
La
Liga
and Sky Sports go together like peaches and cream in the UK. The idea of Spanish football moving to another broadcaster is unthinkable right? Wrong! The UK broadcasting rights for this season were very keenly contested with ESPN and Sky were only able to announce their coverage earlier this week.
Sunday 30

th

August
12:30 Hibernian v Celtic, Scottish Premier League, ESPN & ESPN

HD
There are only three teams on 100% records in the
SPL
. Two of them are playing in this fixture. History, form and culture suggest that
Celtic
will win. However, the last time they met at Easter Road, the game finished goalless.
13:30 Portsmouth v Manchester City,

Barclays

Premier League, Sky Sports 1 &

HD

1
City will probably line up
Emmanuel Adebayor
while Pompey may give a debut to
Tommy Smith
. These two teams may occupy the same league but they live in different worlds.
16:00 Aston Villa v

Fulham

,

Barclays

Premier League, Sky Sports 1 & Sky Sports

HD

1
Villa's win at
Anfield
bought Martin O'Neil three days of good will from the Villa fans. Their
Europa League
exit at the hands of
Rapid Vienna
has put the pressure back on him.
Fulham
have started the season in
unspectacular
fashion but Roy
Hodgson's
squad oozes stability and discipline. In truth there is not much here for the neutral. If you need to make some concessions in your household after having hogged the remote during the
Night Of The Big Ones
, this would be a good game to gracefully sacrifice for the benefit of domestic harmony.
17:00 Roma v

Juventus

,

Serie

A, ESPN
On the other hand you good wait an hour and watch this classic. Two great rivals clash with more at stake than three points. This is also the first
opportunity
for UK TV audiences to check out
Diego
in the black and white of
Juve
after his transfer from
Werder

Bremen
.
18:00 Valencia v

Sevilla

, La

Liga

, Sky Sports 2
Valencia are now in the hands of the Local Government but still seem to be able to hang on to their top players. Such are the
vagaries
of Spanish football. Both teams are expected to challenge for a Champions League place this season.