Midweek TV Preview: 24 - 27 August 2009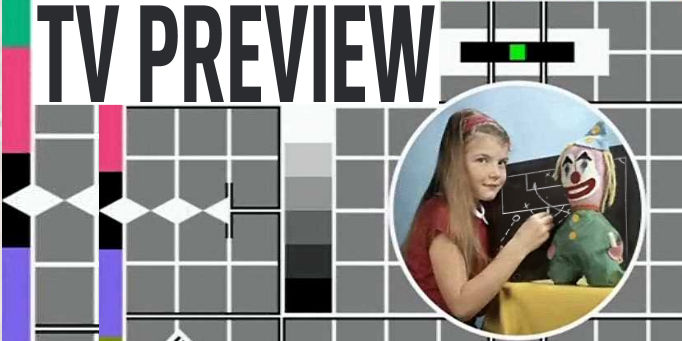 (All times - UK)
Monday 24th August
19:45 Norwich City v Sunderland, Carling Cup 2nd Round, Sky Sports 1 / Sky Sports HD1
A tale of two managers to begin with. After their catastrophic start to the season, Norwich have replaced Bryan Gunn with Paul Lambert, the manager of the Colchester side that beat them 7-1 on the opening day of the Championship season, and to good effect. They picked up a morale-boosting first league win of the season at the weekend, beating Wycombe 5-2 - perfect timing as they welcome back Steve Bruce to Carrow Road. His Sunderland side are currently sixth in the Prem table and are playing some decent stuff at the moment. Should be a good match.
20:00 Liverpool v Aston Villa, Barclays Premier League, ESPN / ESPN HD
Two games played and two defeats for Villa so far this season, but just because they've lost Gareth Barry, doesn't mean they're a bad side all of a sudden, does it? More people might be saying it after tonight - the last time Villa beat Liverpool was in September 2001.
Tuesday 25th August
19:45 Anderlecht v Lyon, UEFA Champions League Play-off 2nd Leg, Sky Sports Red Button
We're guessing you won't be bothering with this one after Lyon thrashed Anderlecht 5-1 in the first leg. Expect Lyon to park the bus in front of goal in this match and drive home jubilantly in it afterwards.
19:45 Atletico Madrid v Panathinaikos, UEFA Champions League Play-off 2nd Leg, Sky Sports 2 / Sky Sports HD2
By all accounts, the first leg of this one was pretty good, finishing as it did 3-2 to Atletico. Full credit, then, to ITV for having the sheer cojones to show it on terrestrial telly last week instead of Coronation Street. Shame it only attracted 1.5 million viewers though...
19:45 Debreceni v Levski Sofia, UEFA Champions League Play-off 2nd Leg, Sky Sports Red Button
Good news for Redduffman. After the shock revelation last week that he's a closet follower of Hungarian football, he'll be pleased to hear that Debreceni won the first leg in Sofia 2-1. Whether they'll play for the draw in this match we can only wonder.
19:45 FC Zurich v Ventspils, UEFA Champions League Play-off 2nd Leg, Sky Sports Red Button
Advantage Zurich in this one - they lead 3-0 from the first leg. Ventspils have only lost two of their last ten games, but both were in the Champions League so for all you fans of Latvian football out there (anyone?) this might be a good night to take the dog out for a walk.
19:45 Maccabi Haifa v Salzburg, UEFA Champions League Play-off 2nd Leg, Sky Sports Red Button
Red Bull's impressive start to the season was somewhat derailed in the first leg of this tie which the Israelis won 2-1. Those away goals will prove very handy here but we're expecting another close one so be sure to give this due consideration as your 'red button' option if you're a Sky Sports subscriber.
Wednesday 26th August
19:45 Apoel v Copenhagen, UEFA Champions League Play-off 2nd Leg, Sky Sports Red Button
An early away goal for Copenhagen will steady the nerves and double their aggregate lead. Contender for least popular match on the red button tonight, yet there's the potential for an exciting outcome if you fancy giving it a try.
19:45 Arsenal v Celtic, UEFA Champions League Play-off 2nd Leg, ITV1/ITV4/ITV HD
Last week's win for Arsenal was relatively comfortable as European ties are concerned, but as many predicted, Tony Mowbray's side offered rather more resistance than David Moyes' did a few days before. If Arsenal score first (as is quite likely on current form), this'll be all over as a contest but at least it'll bring out the silkier skills of Wenger's men, and that can only be a good thing.
19:45 Fiorentina v Sporting Lisbon, UEFA Champions League Play-off 2nd Leg, Sky Sports 2/Sky Sports HD2
If ever the term 'finely poised' was written for any match, this could be it. The first leg ended 2-2 so The Viola have away goal advantage, but both sides have strength in depth and are a good match for each other. Shame to think that one of these two will bite the dust after this match under the new free-for-all format of this year's Champions League qualifying rounds.
19:45 Olympiacos v Sheriff, UEFA Champions League Play-off 2nd Leg, Sky Sports Red Button
The Milky Bars are on me! Any team with a sheriff's badge as their own club badge deserves every success on the European stage. Sadly they're 2-0 down in this tie and we may not see it for much longer in this season's Champions League. Shame.
19:45 Stuttgart v Timisoara, UEFA Champions League Play-off 2nd Leg, Sky Sports Red Button
Stuttgart are struggling to find form so far in the Bundesliga while Timisoara are unbeaten after four games in the Romanian Liga. The Germans lead 2-0 from their visit to Romania and as long as they don't do anything silly, they should be fine for a place in the next round.
Thursday 27th August
17:00 Sigma Olomouc v Everton UEFA Europa League Play-off 2nd Leg, Five
Some welcome respite for Everton against the team they beat 4-0 last week. Almost certainly no Joleon Lescott on show for this one, but if a player isn't in the right frame of mind to play football, it's not worth playing him. At least that was the conclusion David Moyes reached before sticking another pin in his Joleon Lescott voodoo doll.
19:35 Hearts v Dinamo Zagreb, UEFA Europa League Play-off 2nd Leg, BBC2 Scotland
Speaking of four-nils, Hearts have it all to do in this match as they were on the receiving end of a Croatian battering last week. A 2-1 defeat at home to Rangers on Sunday won't have put them in the best frame of mind, so perhaps pride restoration will be the order of the day here.
19:45 Aston Villa v Rapid Vienna, UEFA Europa League Play-off 2nd Leg, Five
A second billing for Villa here and with the tie delicately poised at 1-0 to the Austrians, there's all to play for. A win against Liverpool on Monday could be the spur they need to grab victory but the return of John Carew to the starting line-up could be vital if they're to succeed. Squeaky-bum time for Villa and no mistake.
20:00 Crystal Palace v Manchester City, Carling Cup 2nd Round, Sky Sports 1 / Sky Sports HD1
At least one-third of the regular SPAOTP writing team will be pleased tonight as Palace take on the Mark Hughes All Star XI. Neil Warnock will be pleased not to have had a slap on the wrist following his comments about Bristol City's dubious victory against The Eagles last weekend, and fair enough too. Sadly no news yet on whether Bristol City will be replacing their Subbuteo goal nets, but we can only keep our fingers crossed.