Weekend TV Preview: 15 - 16 August 2009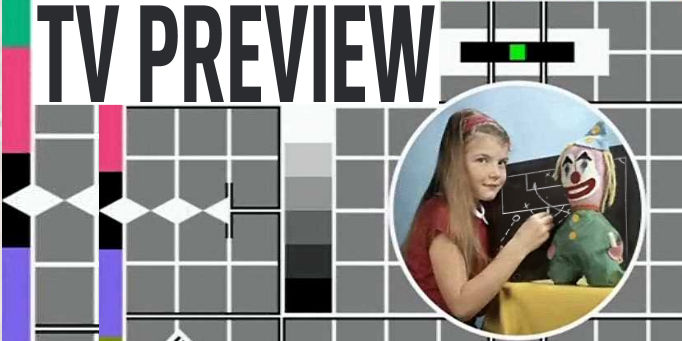 (All times - UK)
Saturday 15th August
12.45 Chelsea v Hull City, Premier League, Sky Sports 1 / Sky Sports HD1
The Premier League begins right here (as Sky are probably only too keen to remind you). Hull earned a creditable goalless draw here last season but few will predict anything similar this time around. Hull could give a first run-out to US star Jozy Altidore and Stephen Hunt, formerly of Reading. Chelsea on the other hand look like they'll be without new signing Yuri Zhirkov who has a slight knee problem. Three points to Ancelotti's men.
12.45 Aberdeen v Celtic, Scottish Premier League, Sky Sports 3 / Sky Sports HD3
The SPL begins right here, etc, etc. Mark McGhee returns to The Dons with a reputation for doing well at new clubs in his first season (see Milwall, Brighton, Motherwell) but he'll have to work hard to gain three points here. Aberdeen have only beaten Celtic once in their last 19 Premier League meetings, so if anyone out there's still doing the football pools, don't bother putting your 'X' next to this one.
17:15 Rhyl v Carmarthen Town, Welsh Premier League, S4C
Never say we don't like to push back the boundaries of world soccer on SPAOTP. If you happen to be wandering past Sky Digital channel 134 around this time on Saturday, you can take in this first match of Rhyl's new campaign as they try to defend their 2008/09 title. Carmarthen finished fourth last season, but we don't expect many of their fans to be watching on account of the fact that they haven't beaten Rhyl in the league since December 2001.
17:20 Newcastle Utd v Reading, Championship, Sky Sports 1 / Sky Sports HD1
So Newcastle's first match wasn't the car crash we all thought it would be last weekend, thus proving football really is a funny old game. Steve Harper's back in goal for The Magpies following the blow to the head he received from Shola Ameobi's right boot, while Reading manager Brendan Rodgers looks set to give a day off to the welter of youngsters that earned Reading a 5-1 win over Burton Albion midweek.
17:30 Everton v Arsenal, Premier League, ESPN / ESPN HD
Here's your first chance to see how ESPN cope with Premier League football and if you're a fan of Ray Stubbs... you really should get out more. Arsenal will have the likes of Rosicky, Walcott and Nasri missing through injury, but Thomas Vermaelen should get his first start. Everton appear to be largely unchanged from the end of last season.
Sunday 16th August
11:30 PSV Eindhoven v Ajax, Eredivisie, ESPN
Martin Jol's working his magic once again as Ajax have a maximum six points from their first two games of the season. PSV, meanwhile, have drawn both their two games which makes Fred Rutten's move from Schalke last season look less well-judged than that of his counterpart today.
13:30 Manchester Utd v Birmingham City, Premier League, Sky Sports 1 / Sky Sports HD1
Birmingham might be adopting the role of lambs to the slaughter in this match, but Man United have started slowly over the last couple of seasons and without Cristiano Ronaldo, who knows what might happen? Actually we know what'll happen - Michael Owen will get injured at some point and that'll be that. Probably.
14:30 Borussia Monchengladbach v Hertha Berlin, Bundesliga, ESPN
As mentioned in
Bundesbag
earlier in the week, Borussia could only take a point against Bochum on Sunday having seen their 3-0 lead turn into a 3-3 draw. They'll be hoping for better against a useful Hertha side that have beaten Monchengladbach in eleven of the last twelve league meetings between the two teams.
16:00 Tottenham Hotspur v Liverpool, Premier League, Sky Sports 1 / Sky Sports HD1
The last couple of seasons have seen Spurs make catastrophic starts that usually result in the current manager being sacked a few months into the campaign, only to be replaced by someone far more successful - until the end of the season. Whether the pattern repeats itself depends, today at least, on whether Steven Gerrard is fit to start. That said, Spurs do possess England's bright new hope for the future, Jermain Defoe.
16:30 Schalke v Bochum, Bundesliga, ESPN
A mini-derby of sorts and it could be a fair old ding-dong of a match. We've already-mentioned Bochum's ability to come back from the dead and they may need to repeat the same trick if Kevin Kuranyi can build on his two-goal haul against Nurnberg last week.
20:15 Benfica v Maritimo, Portuguese League, ESPN
Portuguese football is back on British screens, and just in time to see Benfica try again to regain the Champions League place that's eluded them for the last couple of seasons. Should be three points in the bag against the team from Madeira.