Jeu du Jour: Ligue 1 Season Preview 2009/10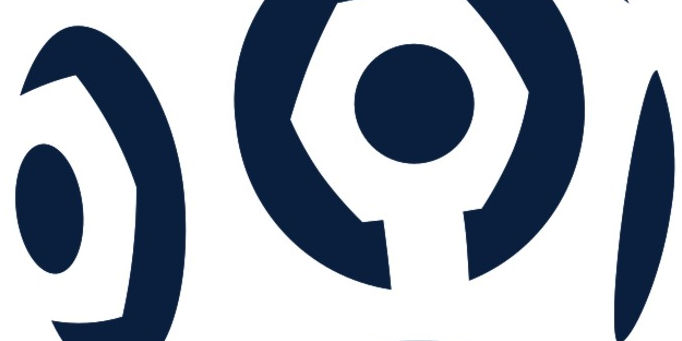 Never say we don't keep you up-to-date with football news from around the world... Here's another new feature for SPAOTP -

Jeu du Jour

, a weekly round-up of all that's happening in French football. The new season starts this Saturday, so here's our preview of what to expect from each of the twenty participating clubs in 2009/10.
Auxerre
The only top-flight team in France never to have been relegated, AJA (as they're known to their fans) typically struggle against the best teams in Ligue 1 but generally give everyone else a run for their money. If their Player of the Season for 2008/09, Ireneusz Jele?, can avoid injury this season, they'll get plenty of goals and should be good for a Europa League spot come May 2010.
Bordeaux
Worthy winners of last season's Ligue 1 championship ending Lyon's seven-year domination thanks to a run of eleven straight victories from mid-March to the end of the season. Much of Bordeaux's success in the last campaign was put down to Ligue 1 Player of the Year Yoann Gourcuff who scored 12 times from midfield in 37 appearances. His loan spell from Milan has now been made permanent for around £12 million which should see him at the Stade Chaban Delmas for four more years. He's also the son of Lorient coach Christian Gourcuff, should you be that interested.
Boulogne
or
Union Sportive de Boulogne-sur-Mer Côte d'Opale
, to give them their full name. Boulogne have finally arrived in the top flight of French football after 101 years of unrelenting anonymity. Whether this will be a short stay remains to be seen following the departure of coach Philippe Montanier who at the end of last season took over the reins at Valenciennes. Incoming replacement Laurent Guyot (previously a member of Nantes' 1995 championship-winning side) will surely settle for 17th spot when the new campaign draws to a close.
Grenoble
The team from the Alps were languishing in the fourth tier of French football ten years ago but finally reached Ligue 1 last season where they finished a commendable 13th. The trouble is all their victories came against lower-half-of-the-table teams and this time they won't be an unknown quantity either. Grenoble were formerly managed in the early 80's by Jean Djorkaeff, father of Youri. There… bet you didn't know that.
Le Mans
Putting aside its connections with 24-hour motor racing, Le Mans are another team that have only recently reached the top flight after years of struggling. Their best ever finish was 9th the season before last but 2008/09 saw them flirting with relegation after a poor finish in which they failed to win any of their last six games. Much hope will be pinned on star striker and Emmanuel Petit-lookalike Thorstein Helstad who stumped up ten goals last season.
Lens
Last year's Ligue 2 champions return to the top table following their shock relegation in 2007/08 under the guidance of Jean-Pierre Papin, no less. It was a shock in the sense that they were Ligue 1 runners-up in 2002 and won it outright in 1998, yet for all that 'The Blood and Gold' have been reborn under the guidance of little-known coach Jean-Guy Wallemme. Missing all the fun was former Liverpool defender
Grégory Vignal
who signed for Lens in 2006 but has since been on loan at Kaiserslautern, Southampton and currently QPR. We'll leave it up to you to decide whether that's a good thing or not.
Lille
The local rivals to Lens, Lille have been dark horses in recent years, putting in at worst a top ten finish or at best (as in 2005) getting as high as second. Lille have already started their 2009/10 campaign with a 2-0 away win against Serbian team Sevojno in the first leg of the Europa League Third Qualifying Round, and if they get a draw at home this Thursday, they'll be through to the group stage where glory and Aston Villa await (possibly).
Lorient
They play in orange shirts, they're Ligue 1's most westerly-located team and their nickname is
The Haddocks
. What's not to like? Jeez, even their club badge has a football-playing fish on it. If anyone from Grimsby Town are reading this - THAT'S how to market yourself. Another mid-table finish looks on the cards for the men led by Christian Gourcuff who, incidentally, is the father of... oh, I see.
Lyon
Claude Puel's first season in charge of OL happened to be their first since 2000/01 where they didn't win the league title. *Slightly* embarrassing. Still, it wasn't for the want of trying as Lyon had a seven-point lead over Marseille back in late-February and weren't knocked off the top until April 12th. Lyon's wake-up call was made worse by Karim Benzema's £30 million move to Real Madrid in the summer, but he's been replaced by Argentinean striker
Lisandro Lopez
who's been banging goals in left, right and centre for Porto of late. Could be an expensive gamble, but we think he'll be one of the big name stars this season, just you see.
Marseille
Close but no cigar - that was the summary of Marseille's season just ended. Having put in a finishing run that almost matched that of record-breakers Bordeaux, they had to settle for second place, just three points short of winning the title. With that, coach Eric Gerets made his excuses and left, only to be replaced by Didier Deschamps who's had a two-year break from coaching since resigning from Juventus. Still yet to convince many fans of his managerial skills, he did take Monaco to the 2004 Champions League Final so we'll wait and see what happens this season. As for their transfer activity, here's a summary: IN - Heinze and Morientes, OUT - Mears, Wiltord and Zenden.
Monaco
Once upon a time not so long ago, Monaco were a member of French football's elite - and we're not just talking about the time Glenn Hoddle played there. Nowadays, however, they've settled for mid-table mediocrity and have a tendency to change their coach more times than a National Express driver. This season's new arrival is Guy Lacombe who did a good job in guiding Rennes to a couple of top-7 finishes over the last couple of seasons. He also has Portsmouth's Djimi Traore for company who, ironically, played under Lacombe while on loan at Rennes in 2008. Which was nice.
Montpellier
It's been five long seasons, but Montpellier's banishment to Ligue 2 is finally over. Yet as elsewhere, the man that led the team to promotion (Rolland Courbis) has been ushered out in favour of a new man, namely the French Under-21 coach
Rene Girard
. All very well, except the team didn't achieve a great deal under his leadership which may mean a tough season ahead for Montpellier.
Nancy
The north-easterners can owe their recent (comparative) success to Uruguayan coach Pablo Correa. He joined Nancy as a striker in 1995 and at one time played alongside Tony Cascarino before retiring in 2000 (the two events being largely unconnected, we think.) In 2002, he rocked up to the Stade Marcel Picot and a few years later secured promotion to Ligue 1 where they've been ever since. They even finished fourth in 2007/08, but they tend to be a bottom-half-of-the-table club if truth be known. Curiously, they've offloaded two of their best players - Marc-Antoine Fortuné and Landry N'Guémo - to Celtic this season, but they've bought a shed-load from elsewhere so they shouldn't be too affected.
Nice
Monaco's near neighbours have carved out a reputation as an above-average team since gaining promotion in 2002. The next step is for them to push on and seek a Europa League place, but it may prove a little out of their reach as new coach Didier Ollé-Nicolle only has experience with sub-Ligue 1 clubs. Also if talented striker Loïc Rémy gets snapped up by Galatasaray as is feared, there could be worrying times ahead. At least they'll always have the biscuit-making business to fall back on.
Paris Saint-Germain
PSG appear to have turned a corner last season, putting in a decent showing to finish sixth. They have bags of talent in the squad including new purchase Grégory Coupet (second-choice 'keeper for the national team), captain Claude Makélélé and Guillaume Hoarau, second-highest goalscorer in Ligue 1 during 2008/09. They also, like virtually every other Ligue 1 club this season, have a new coach in the form of Antoine Kombouaré who knows that feeling of being up against it - he spent two seasons playing for Aberdeen in the late-1990's. Could go one better and reach Europe next season.
Rennes
Stade Rennais, as they're properly known, are one of Ligue 1's great teams that always put up a decent fight. They haven't finished any lower than 7th in the last five seasons and if they can just convert some of their many draws into wins, European competition shouldn't be far away. This season they welcome a new coach (naturally) - Frédéric Antonetti from Nice - and Junichi Inamoto from Eintracht Frankfurt. Elsewhere in the squad you'll find Carlos Bocanegra in defence alongside the improbably named
Rod Fanni
and the not-at-all-Waltons-related John Boye. One of the more interesting teams to follow, as a result of the above.
Saint-Etienne
Les Verts
had to suffer a nail-biting end to last season, avoiding the relegation trapdoor only on the last day with a 4-0 trouncing of Valenciennes. This time around they'll be hoping their players aren't so racked with injuries as they strive to repeat their fifth-place finish of 2007/08. Alain Perrin's the man in charge and as a title winner with Lyon in the same season, he knows what it takes to get the best out of his squad. He's also a former manager of Portsmouth which explained what happened last season pretty well. Expect an improvement this season, but not much of one.
Sochaux
A club that relies heavily on developing their young players, Sochaux are sadly well shot of their heyday in the 1930's when they were a force to be reckoned with. Nowadays
The Lion Cubs
have little money with which to buy new players although US striker Charlie Davies arrived from Hammarby in the summer. More water-treading looks set to be on the cards and now their best player, Mevlüt Erdin, has gone to PSG, a fight to avoid relegation can't be ruled out either.
Toulouse
Our
Team of the Season
last season, Toulouse finished fourth after battling against relegation the campaign before. A team that's historically struggled to keep its footing in the top flight, Toulouse deservedly take their place in the Europa League where last season's top scorer André-Pierre Gignac (24 goals) should give opposition defences plenty to worry about. Only a few minor tweaks have been made to the squad during the summer and more importantly they've retained the services of their coach, Alain Casanova, all of which should make for further success this time around.
Valenciennes
A relative newcomer to Ligue 1, survival is still the name of the game - none more so than this season which brings in Boulogne's promotion-winning coach Philippe Montanier. His first target will be to improve the team's performance away from home after Valenciennes failed to pick up a win on their travels in 2008/09. It shouldn't be too difficult for a man of his calibre to achieve, and this season he'll be able to call on the services of former Reading midfielder Tae-Hee Nam among others.