Football Americana Week 22: Beckham sees red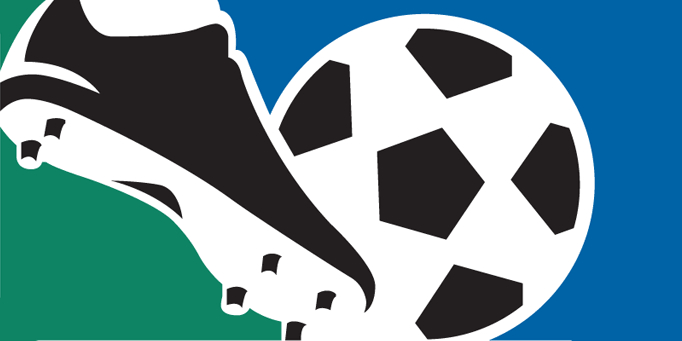 Another Major League Soccer week, another unsavoury incident featuring David Beckham. After suggesting the former England captain would be good for MLS in the long-term despite the revelations made by Grant Wahl upon Beckham's return, it's disappointing to witness some of his more immature behaviour since heading back to LA from Italy in July. Still, it made for an exciting weekend so maybe it's not such a bad thing.
In the big clash in the Eastern Conference,
Toronto FC
had too much for
DC United
. United goalkeeper Josh Wicks again looked suspect throughout, allowing Dwayne DeRosario to score far too easily with a close-range header to put the Reds in front. O'Brian White scored to seal a 2-0 win for TFC, but in truth it their victory should have been by a much bigger margin.
Matters went from bad to...well, still bad for
New York Red Bulls
and under-fire head coach Juan Carlos Osorio. The first of five home games on the bounce ended in disappointment against
Chivas USA
. Chivas got off to a flying start despite the returning gridiron markings at Giants Stadium, Maykel Galindo breaking towards the endzone to score the first touchdown after just one quarter (of an hour). Eduardo Lillingston scored the second with a tap-in from the Red Bulls four in stoppage time, though RBNY will be as encouraged by the number of chances they created as they will about my promise not to do anymore American football gags.
Columbus Crew
continued their excellent run with a win which ended a successful streak for
FC Dallas
. At Crew Stadium, Chad Marshall nodded in the opener in only the tenth minute. In the 83rd minute Marshall had another set piece header disallowed for offside, but it was ultimately to end 2-0 anyway thanks to Eddie Gaven, who ran past four players from the centre circle and passed in Crew's second goal.
There was plenty of action at Rio Tinto despite a goalless result between
Real Salt Lake
and
Houston Dynamo
. RSL's Clint Mathis was booked for a late tackle on Geoff Cameron in the fourth minute, and Dynamo's Andrew Hainault for a very cynical body/face check four minutes later. Sure enough, both would be sent off later in the match. Hainault was dismissed after 35 minutes after picking up a justified second yellow, while Mathis stupidly got himself sent off in first half stoppage time for running towards the assistant referee and slamming the ball to the ground after RSL were denied two penalty shouts in quick succession.
If you think Hainault and Mathis got sent off early, they've got nothing on David Beckham. A return to some sort of form for
Seattle Sounders
was overshadowed (and arguably facilitated) at the Home Depot Center by Beckham's 17th minute red card for
LA Galaxy
for a nasty studs-up challenge on former Galaxy colleague Peter Vagenas - a more justifiable dismissal you will never see. With Galaxy down to ten, Steve Zakuani turned the screw by tapping in to put Sounders 1-0 up in the 22nd.
Fredy Montero fired his tenth of the season into the roof of the net after a Seattle corner. With the score at 2-0, Tyrone Marshall gave Landon Donovan a healthy smack to the back of the head (it's good for swine flu, y'know) and picked up a yellow card, which turned to red ten minutes later when he checked Donovan as he raced towards goal. Not to be outdone, the Galaxy had another red up their sleeves. Eddie Lewis was sent off for a not-so-sly right jab during a tussle with full back James Riley.
The Sunday afternoon game took place between
Kansas City Wizards
and
Chicago Fire
. Chicago took an early goal thanks to Chris Rolfe, who played a clever one-two with Marco Pappa before thumping the ball past Kevin Hartman in the Wizards goal. There was late drama for the Wizards, as Hungarian debutant Zoltan scythed down Mike Banner with a nasty stamp on the back of the leg, picking up a straight red with five minutes to go. Banner's damage didn't last long: he beat Hartman low to score his first MLS goal three minutes later.
With that, Houston still lead the West with 39 points and Columbus the East with the same tally. Seattle (32) and Chicago (35) are their respective colleagues in second place. The next four overall are LA (31), Toronto (30), Colorado (30) and Chivas (30). DC United drop out of the playoff places.
Full results and standings
here
.
For more great football writing by Chris Nee, visit
TwoFootedTackle.com
...