Bundesbag Week 3: Bayern stripped bare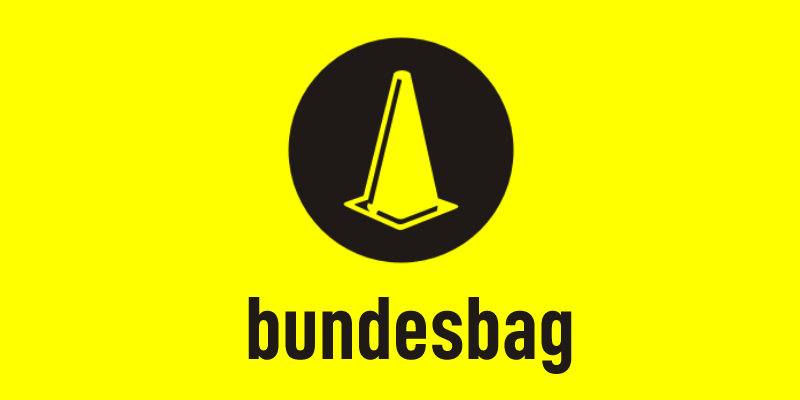 Anybody who uses the phrase "Hat's off!" is my kind of fella. That's why I like
Mainz
coach
Thomas Tuchel
. Not only has he taken control of his squad with less than a week's notice prior to the start of the season following the dramatic dismissal of his predecessor, but when he masterminded his team's magnificent 2-1 victory over the mighty
Bayern Munch
at the weekend, he proudly uttered the words "Hats off to my team". I had no idea the expression had a place in the German language. I wonder how it translates?
As for Bayern: Epic FAIL!
Louis Van Gaal
talks big but has so for been unable to contrive a win. Now he and his club have been embarrased by a newly-promoted team managed by an eccentric who uses expressions like "Hats off"!
In fairness, Van Gaal cannot take all of the blame for Bayern's malaise. If you follow the
Bundesbag on Twitter
you may have picked up a couple of links to blog posts by a Bayern fan who spells out, in gruesome detail, the systematic failure in the club's recruitment and youth policy. Also, look at Bayern's defence which has gone from
Massimo Oddo,
Lucio
,
Martin Demichelis
and
Phillip Lahm
to two
Edson Braafheid
,
Holger Badstuber
(both youngsters),
Daniel Van Buyten
and Lahm. Demichelis will be back from injury in due course but some will argue that he was part of their defensive problems last year.
Goalkeeper Michael Rensing it criticised for not instilling enough confidence in his team-mates and not saving enough goals. I'm told that Van Gaal's insistance on playing
Bastien Schweinsteiger
in the central attacking midfield position is just plain wrong. Ask a Bayern Munich fan about that position and the answer you'll get will be something along the lines of "We should have signed Diego instead of Gomez".
But where are my manners? Forget Bayern, what of Mainz? This was a magnificent victory and by the looks of things it was a joyous occassion. The home side took the lead thanks to a hideous goalkeeping error by Rensing who should have saved from
Andreas Ivanschitz
shot. Their second came from
Aristede Bance
who beat Van Buyten in the air to head home. The first half was all Mainz. The second was a different story. Young
Thomas Muller
was among the substitutes made by Van Gaal and he breathed some life back into the Bavarians. Their goal came from a Mainz player, Nikolce Noveski who out through his own net. It wasn't enough though and Thomas Tuchel's face on the final whistle was a sight to behold. Hats off to him.
Mainz' fellow promoted sides,
Freiburg
and
Nurnberg
are not finding the going so easy. Although in fairness, they had the disadvantage of having to play a good team (unlike Bayern) and a side that is celebrating the departure of their moribund coach (also unlike Bayern but you never know) respectively. Both teams went down to heavy home defeats. The heaviest being Freiburg's whose philosophy of attractive football is making them vulnerable it seems. They were thrashed 5-0 by
Leverkusen. Tranquillo Barnetto
was far from tranquil as he scored a brace which took the Bayer club to the top of the table.
Nurnberg
meanwhile also lost to
Hannover
... yes Hannover. Now free of their coach
Dieter Hecking
the squad could relax and play a bit of football. Czech striker
Jiri Stajner
scored both goals in his club's first win of the season.
Elsewhere,
Felix Magath
's unbeaten record at
Schalke
contuned thanks to a 0-0 snorefest at
Hoffenheim
.
Frankfurt
have a zero in their Loss Column to go with the one in their goalless draw with
Koln
who are struggling to get started.
Bochum
were victorious over
Hertha
who are in for the mother of all hangovers following their Voronin inspired heroics last season.
Werder
were impressive against
'Gladbach
and won 3-0 thanks to goals from
Naldo
and new/old siging
Claudio Pizzaro
who is finally back on the payroll at Bremen.
BVB
licked their wounds after their 4-1 thrashing at the hands of
Hamburg
with a 1-1 draw with
Stuttgart
.
And it was another four star performance from Hamburg this weekend which has firmly established them as title contenders. They travelled to the champions
Wolfsburg
and returned with four goals and three points - the first team to do so in an age. The Wolves were a shade unlucky for the first two goals.
Guerrero
's shot hit the post and rebounded off Wolfsburg keeper
Diego Benaglio
and into the net. The second from
Eljero Elia
had a suspicion of offside in the build up. Nevertheless, it was be churlish to suggest that Hamburg did not deserve their half time lead. However, upon the restart, Wolfsburg showed the resiliance of champions as they clawed their way back to 2-2 with strikes from Misimovic and Martins. Hamburg were not to be denied though and
Mladen Petric
scored their third followed by a quite beautiful run and strike from
Romeo Castelan
.
In the 2 Bundesliga
Union Berlin
won again. This time against Rostock.
John Jairo Mosquera
scored the only goal at An der alten Försterei which was his second of the season. It's still early days but do we dare imagine a Berlin Derby in the 1 Bundesliga next season - assuming, of course, Hertha stay up?
That's it. Results and tables
here
. Follow the Bundesbag on
Twitter
and on
Goalpostr
.