Weekend TV Preview: 7 - 9 August 2009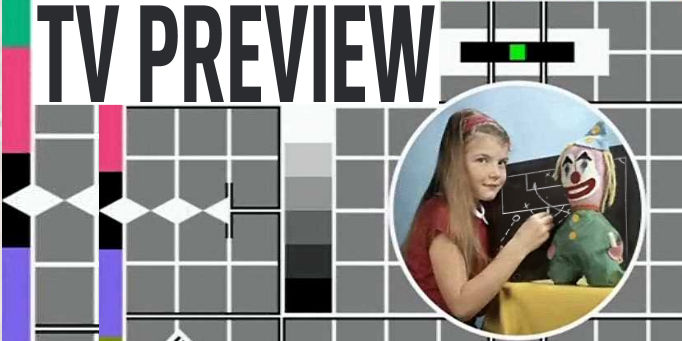 (All times - UK)
Friday 7 August



19:30 Wolfsburg v Stuttgart, Bundesliga, ESPN

The Bundesliga gets underway with a blue ribbon event at the home of the Champions, Wolfsburg. The Wolves may have

lost their coach

but have retained their forwards who helped spectacularly to deliver the title last May. Their new coach is Armin Vey who, this time last season was leading Stuttgart out. His successor Markus Babbel has built an exciting team and

Some People Are On The Pitch

expects great things from both clubs this season and this match in particular.

20:00 Middlesbrough v Sheffield Utd, Championship, Sky Sports 1/HD1

Meanwhile, back in Blighty, the domestic season starts on Teeside with two teams tipped to challenge at the top of the Championship. Even though Gareth Southgate has been afforded some time by his notoriously patient boss it has been suggested that a positive start to the campaign is required in order for him to continue at the Riverside. Kevin Blackwell has spent a bit of money and managed to get his full backs back despite selling them. Nevertheless, he will also be feeling the pressure after the Blades play-off defeat. Enough incentive, then, for both teams to have a go.

Saturday 8 August



12:45 Southampton v Millwall, League One, Sky Sports 2/HD2

Relegated, docked ten points, brought to the brink of destruction and now this: a home game against Millwall. Only kidding, Lions fans. You guys are alright. The south Londoners will be a team to watch this season as they have slowly built a decent squad from the ashes of the old Cup Final team. Southampton on the other hand will be reeling from their recent trauma and it will take all of Alan Pardew's motivational powers to keep them focused as he starts to rebuild.

13:00 Inter Milan v Lazio, Italian Super Cup, ESPN

We had a suspicion that ESPN were in for Serie A after picking up this fixture. And so it proved to be as was announced yesterday that the Mouse will be screening Italian League Football this season. In the meantime, here is an early sighter of

what to expect from the champions

, Inter. Hopefully we'll get the chance to have a good look at Samuel Eto'o.

17:30 Hoffenheim v Bayern Munich, Bundesliga, ESPN

These two met on the final game of the last season with Bayern gunning for the title. The game ended 2-2 and you know the rest. Hoff have Vedad Ibisevic back and the Bavarians

may

have Ribery back. The Frenchman was widely tipped to move on this season but it seems more likely the he will stay and help his club regain that Bundesliga trophy that their supporters demand. There have been only two league fixtures between these teams and they have yielded seven goals.
17:30 West Brom v Newcastle Utd, Championship, BBC1/BBCHD
Sp3ktor and I were ruminating on this fixture only the other day in the Purley Arms in fashionable South Croydon. We reckon that this is the first ever league match screened on the BBC. Back in the day before Sky and the Premier League, the rights to the Football League were held exclusivley by ITV. Once the Premier League was formed the rights went to Sky who have held onto them ever since. Only Setanta and now ESPN have screened Premier League matches apart from Sky Sports. As for the Football League, those rights have only been held by ITV or Sky since the top flight broke away in 1992. The Beeb have screened plenty of cup matches but never has the Brithsh licence payer ever had to fork out for a televised domestic league fixture, until now that is. Home win.
23:00 LA Galaxy v New England, MLS, ESPN
Funny how MLS will bend over backwards to accomadate European pre-season friendlies but won't move an inch when it comes to their national team. Anyhoo, here is a chance to see what on Earth could have got Beckham so worked up that he felt obliged to make interventions in the crowd when the years of dog's abuse he received as a United player just slid off his back. The Revs, for once, are having a bad season wheras the Galaxy, for once, are have a good season. And with an 11pm kick off, this match definitely has that post-pub allure.
Sunday 9 August
12:45 Coventry City v Ipswich Town, Championship, Sky Sports 2/HD2
All aboard the Big Blue Roy Keane Fun Bus. Methinks
The Onion Bag
's Tactics Truck will be Suffolk bound on more than one occasion this season to dig for nuggets of satirical nonsense from Ireland's most tormented genius since Joyce. As for Coventry, well they say the only way is up but...
15:00 Chelsea v Manchester Utd, FA Community Shield, Sky Sports 2/HD2
The traditional curtain raiser for the English football season has in fact been relegated to the traditional curtain raiser to the Premier League season since they decided that they were too important to start at the same time as the rest of the country. That said the Community Shield remains a great occasion even if it has become something of an exhibition match. The fixture also raises stack of money for good causes so it deserves our full support.