Bundesbag Week 21 - The title race is on!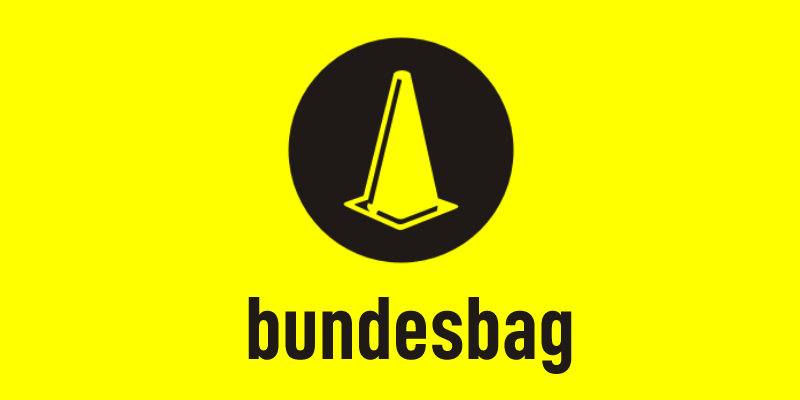 As northern Europe desperately tries to shake off the winter snows and peer forlornly to the horizon looking for Spring, the time has come to start talking about the Bundesliga championship.
Bayer Leverkusen
's disappointing (for them at least) draw at
Bochum
finally left the door ajar for the resurgent, and it must be said magnificent,
Bayern Munich
.
Leverkusen coach
Jupp Heynckes
said he was not worried after only managing a 1-1 draw with tenacious but struggling Bochum but the Bundesbag is not convinced.
Eren Derdiyock
opened the scoring just before half time to put the League leader in front. However, Bochum under new coach
Heiko Herlich
are back to their usual competitive no-nonsense selves and found an equaliser through the Slovenian
Zlatko Dedic
.
Bayern on the other hand have now won 11 straight matches and are on the kind of run that took
Wolfsburg
to the title last season. And it was current champions who were
Louis Van Gaal
's latest victims thanks to goals from Robben, Van Buyten and Ribery.
Grafite
's close range shot for the consolation barely covered up a wretched performance by himself (he missed a penalty in the same game) and his team mates. The club recently appointed
Dieter Hoeneß
as General Manager, relieving the corresponding duties from head coach
Armin Vey
. As the results continued to take a downturn, Vey was finally sacked. The caretaker boss
Lorenz-Gunther Kostner
, has been retained until the end of the season. The club look like they've thrown in the towel this season and will look to rebuild with the money from the sale of Grafite, Dzeko and possibly Misimovic in the Summer.
But Bayern are awesome and more importantly, only goal difference separates them from top spot. You get the impression that any further slip ups from Leverkusen could cost them their shot at the Bundesliga. That said, Bayern's continued success depends largely (although not exclusively) on Robben and Ribery - two players who have been no strangers to the treatment table in recent years. Should one or both go missing then the outcome of the Bundesliga championship is far from certain. One thing
is
certain - the race is most definitely on!
Meanwhile, in
Freiburg
,
Schalke
were held to a 0-0 draw to lose ground on the top two. Six points behind them are
Hamburg
and
Dortmund
. Both teams were involved in high scoring action at the weekend. Hamburg threw away a 3-1 lead at
Koln
in the last minutes thanks to a fortunate deflection from
Adil Chihi
who equalised.
Ruud van Nistelrooy
made a brief cameo at the end of the game and
Bruno Labbadia
will be hoping that he links up well with the excellent
Mladen Petric
who scored two goals. Quite what Labbadia plans to do about Hamburg's defence is another question altogether.
BVB lost at home to
Eintracht Frankfurt
at the Westfalon for the first time in 19 (nineteen) years. It was a cracking game which ended 3-2 to the visitors thank to goals from Kohler, Jung & Meier. Hats off to coach
Michael Skibbe
for making Frankfurt interesting.
Elsewhere,
Hannover 96
are still rubbish despite the arrival of new coach
Mirko Slomka
. They lost 2-1 to
Hoffenheim
(although
Kone
's strike for the
96ers
was superb).
Mainz
are back on track with a 1-0 win over
Borussia Monchengladbach
.
Stuttgart
's
rise from oblivion continued after beating
Nurnberg
2-1. Look out for some comedy keeping from Jens.
Finally,
Werder Bremen
have won a football match. Needless to say it was against perennial whipping boys and sometime Hannover botherers
Hertha
.
Marco Marin
's picture book strike opened the scoring.
'Fanis Geikas
did what Berlin coach
Friedhelm Funkel
signed him for - to score their consolation goals. Inevitably the Bremen winner came a little later,
Claudio Pizzaro
doing the honours.
That's it. Results and tables
here
. Follow the Bundesbag
here
.