Weekend TV Preview: 20 - 21 February 2010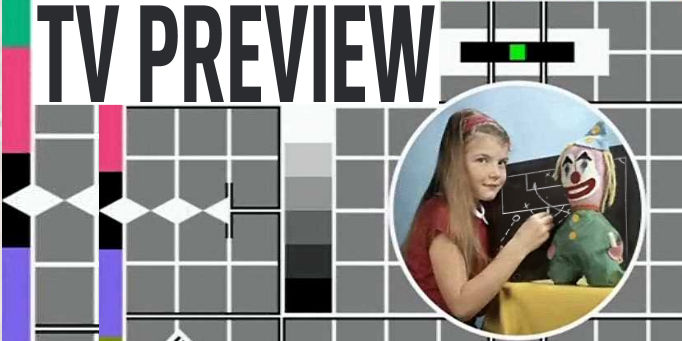 First off, an apology for those of you that have been patiently waiting for our weekend telly guide. We hope the extra wait won't spoil your appetite for some decent football on the box...
Saturday 20th February
17:30 Portsmouth v Stoke City, Premier League, ESPN / ESPN HD
Pompey cheekily asked if they could sell some of their players after the transfer window had shut this week. Unlike DFS, the Premier League's sale period doesn't go on forever, and therein lies Portsmouth's abnormally detached view of reality. Quite what possesses Jamie O'Hara to bust a gut for them is beyond us.
17:00 Barcelona v Racing Santander, La Liga, Sky Sports 4
Barcelona were handed their first defeat of the season last week against Atletico Madrid (of all people) and with it their lead at the top was reduced to just two points over Real Madrid. Despite injuries and suspensions, Barcelona should still extend their six-year undefeated run against Santander here.
19:45 Inter Milan v Sampdoria, Serie A, ESPN / ESPN HD
Samp are the form team out of these two and have already beaten Inter once this season. Another win will take Sampdoria up to fourth in the table, but we still fancy Jose & Co to bounce back from last Sunday's goalless draw against Napoli with a win today.
19:00 Real Mallorca v Sevilla, La Liga, Sky Sports 4
Fifth v Fourth, although Mallorca would be even higher if they could only sort out their away form. Incredibly, they've won 10 out of 10 at home, so Sevilla will have their work cut out as they try to become the first team to win a point at the ONO Estadi this season.
Sunday 21st February
12:00 Blackburn Rovers v Bolton Wanderers, Premier League, ESPN / ESPN HD
While Bolton are still waiting for the Owen Coyle effect to kick in, Blackburn have been quiety picking up some much needed points. Home win all the way for us.
14:00 Bristol City v West Brom, Championship, BBC1 / BBC HD
City's last two matches against The Baggies have ended in 4-1 defeats. This might seem like a long shot, but with West Brom on fire and Bristol City looking poor at the moment, a third 4-1 on the trot won't be such a great leap of the imagination.
14:00 Aston Villa v Burnley, Premier League, Sky Sports 1 / HD1
Burnley have won just one league game since the end of October while Villa are unbeaten in 2010. We will, of course, be referring to Burnley as the bottom-placed club from now on. Hope that's alright with them - we just see no further point in mentioning Portsmouth from now on.
14:00 Bologna v Juventus, Serie A, ESPN / ESPN HD
According to our stats, Bologna haven't beaten Juventus since 1998. Whether they can bring that run to an end is a key question as both teams are on reasonable form just now. Home advantage could be influential...
16:15 Wigan Athletic v Tottenham Hotspur, Premier League, Sky Sports 1 / HD1
Spurs haven't won on their last three trips to Wigan, but then again when you've beaten them 9-1 at your ground earlier in the season, it doesn't seem quite so serious somehow.
16:30 Werder Bremen v Bayer Leverkusen, Bundesliga, ESPN / ESPN HD
League leaders Leverkusen are hanging on by their
fingerspitzen
in the light of Bayern's charge. Though they're unbeaten in all 22 games this season, you still feel a defeat in this match would come at exactly the wrong time. Still, you never know - Bayern might slip up against Nürnberg (ahem...)
19:00 Almeria v Atletico Madrid (2nd Half Only), La Liga, Sky Sports 1 / HD1
With two wins in their last thirteen, Almeria have every chance of handing Atletico the three points they need to finally reach the top half of the table.
19:45 Bari v AC Milan, Serie A, ESPN / ESPN HD
And you thought Bari were going down this season? On the contrary - in fact they even stifled Milan in a 0-0 draw back in September. Much has happened since then, but you can't quite write off the chances of a similar draw here. Bari need the win and Milan are prone to the occasional lapse in concentration.
20:00 Real Madrid v Villarreal, La Liga, Sky Sports 1 / HD1
Real can smell blood as they hunt down Barca, and with Villareal wins at the Bernabeu being as rare as images of Ashley Cole with his pants on, they look set to keep up the pressure on Guardiola and his charges.