Midweek TV Preview: 15 - 18 February 2010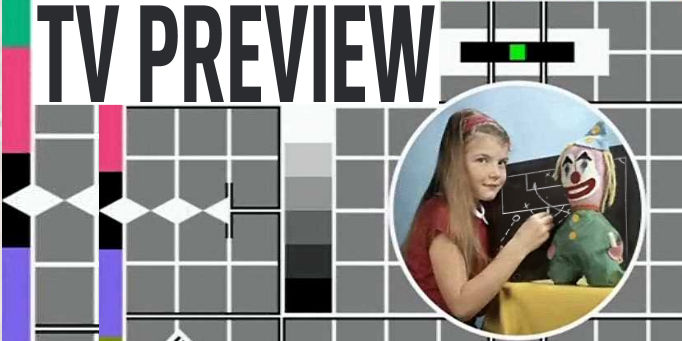 Monday 15th February
19:45 Bristol Rovers v Charlton Athletic, League One, Sky Sports 1/HD1
Two teams that haven't won a game since mid-January. With Sky, however, you can see games as unappealing as this in High Definition each and every week, and all for a bigger monthly subscription than you're paying now.
Tuesday 16th February
17:45 Everton v Sporting Lisbon, UEFA Europa League, Round of 32 1st Leg, ESPN
Been enjoying the recent run of midweek Premier League games? Shame - European competition is back with a vengeance with the return of those all-important knock-out rounds. As for Sporting Lisbon, they've recently lurched from invincibility to abject incompetence. A good time for Everton to be playing them, therefore, and with a fervent home crowd behind them a valuable win looks very likely indeed.
19:45 Milan v Manchester United, UEFA Champions League, Last 16 1st Leg, Sky Sports 2/HD2
And so United finally get the chance to banish the memory of that fateful night in May 2007 when Milan beat them 3-0 at the San Siro to reach the Champions League Final against Liverpool. To do so, United need an away goal or two and Wayne Rooney will singularly be the spearhead for that plan. One wonders if they'll have any other cards to play if Rooney's marked out of the game but at least both clubs are in similar form at the moment so technically it's anybody's for the taking.
19:45 Lyon v Real Madrid, UEFA Champions League, Last 16 1st Leg, Sky Sports 3/HD3
On paper there's only one way this tie's going, and that's a win for Real. Lyon are still holding out for a sniff of success in Ligue 1 at the moment, but they're far from convincing - pretty much the opposite to Real in La Liga. Should be an entertaining match, but Lyon will have to up the ante on their recent performances to stand a chance of reaching the last eight of this competition.
Wednesday 17th February
19:45 Rangers v St Mirren, Scottish Cup 5th Round Replay, Sky Sports 1/HD1
So much for us saying it was all going right for Rangers prior to the previous tie between these two a week ago or so. That match finished surprisingly goalless, but the replay's at Ibrox and on current form The Gers are odds-on to wrap it up this time around. We'd even stake our bookmaker's house on Rangers winning this one - we're that certain of the outcome.
19:45 Porto v Arsenal, UEFA Champions League, Last 16 1st Leg, ITV1
These two met in the group stages of the Champions League last year and Porto finished top despite a 4-0 defeat to The Gunners at The Emirates. In the end, both Porto and Arsenal were beaten by Man United en route to the Final, and who knows, it may even happen this year. It will, of course, depend on Wayne Rooney's effectiveness as the singular spearhead for Man United, etc, etc...
19:45 Bayern Munich v Fiorentina, UEFA Champions League, Last 16 1st Leg, Sky Sports 2/HD2
Bayern are ripping up the Bundesliga, Fiorentina are failing miserably in Serie A. The resumption of the Champions League couldn't have come at a worse time for the latter. Home win.
Thursday 18th February
18:00 Ajax v Juventus, UEFA Europa League, Round of 32 1st Leg, ESPN
You know you're old when the mere mention of these two teams in the same sentence conjours up images of the 1973 European Cup Final.
Images which can thankfully be watched time and time again on YouTube
and made all the better for Brian Moore unwittingly promoting a popular brand of household floor cleaner.
20:00 Panathinaikos v AS Roma, UEFA Europa League, Round of 32 1st Leg, ESPN
Having squeezed past Fulham in the last round (amongst others), Roma now face The Greens who were only previously beaten by Galatasaray in their group. A match with considerable curiosity value for the neutral but greater meaning for those trying to figure out if Roma are the real deal this season.
20:05 Liverpool v Unirea Urziceni, UEFA Europa League, Round of 32 1st Leg, Five
Rafa staggers into the Last Chance Saloon hoping the Romanians will do the decent thing and stand aside rather than pick a fight. If Unirea can pull off the sort of result they had at Ibrox last November, maybe there'll be a new sheriff in town at Anfield sooner rather than later?