Midweek TV Previews 22 - 25 February 2010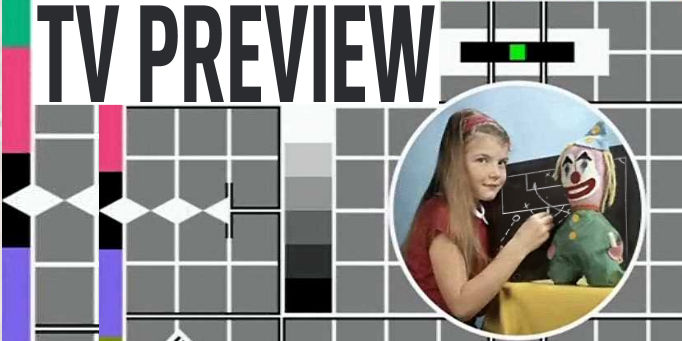 Monday 22nd February



19:45 Rotherham United v Shrewsbury, League Two, Sky Sports 1/HD1

The Don Valley Stadium may not provide the most glamorous surroundings to kick off what should be a fantastic week of football but Sky have picked a well matched fixture for their rare trip to the fourth division. Rotherham are a point ahead of

The

Shrews

in the Play-Off Zone and both teams may encounter each other once again in the post season.

Tuesday 23rd February

11:00 Bunyodkor v Al Ittihad, AFC Champions League, British Eurosport 2

When I was out of work last year I'd have been all over this one. Bunyodkor are managed by Big Phil Scolari and can count the legendary Rivaldo in their squad. Their visitors are from Saudi Arabia. This should be an intriguing encounter and we look forward to what we hope will be more matches from the Asian Champions League on Eurosport.

17:00 Benfica v Hertha Berlin, UEFA Europa League, ESPN

Readers of the Bundesbag will know that Hertha are almost cut adrift at the bottom of the Bundesliga. On paper this should be a home win and see Benfica though to the next round. But the Berliners are a different team in this competition and will fancy 'Fanis Geikas to cancel out the Portuguese club's away goal.

19:45 Stuttgart v Barcelona, UEFA Champions League Last 16 1st Leg, Sky Sports 2/HD2

For those of us who don't have access to Sky's interactive service, this staggering of the knock out stages of the Champions League is a godsend. This fixture would amost certainly been relegated to the red button and it is one of the more intriguing fixtures. Stuttgart are rejuvenated under new coach Christian Gross and Barca are struggling with injuries. Definite upset potential here.

19:45 Olympiakos v Bordeaux, UEFA Champions League Last 16 1st Leg, Sky Sports 3/HD3

Time for a Greek side to break through in the Champions League? Bordeaux's form has been patchy in both Ligue and Coupe so the chance is there for Olympiakos to take a hefty lead to France in a fortnight.

Wednesday 24th February



17:30 Fiorentina v AC Milan, Serie A, ESPN/ESPN HD

Bonus Serie A for those of you who can make it back from work in time. Milan's shortcomings were cruelly exposed by Wayne Rooney last week but should be more comfortable on domestic ground against an inconsistent

La Viola

.


17:30 CSKA Moscow v Sevilla, UEFA Champions League Last 16 1st Leg, Sky Sports 1 / HD1

Maintaining form during the close season is often a problem for the European teams who play during the Summer and Sevilla are among one of the best teams on the continent. Having said that the start of the Russian season is just around the corner so the Muscovites should be in good shape if a little ring rusty.

19:45 Inter Milan v Chelsea, UEFA Champions League Last 16 1st Leg, ITV1/ITV HD

Ancelloti returns to the San Siro albeit to face the other lot and Jose welcomes his old comrades. Both teams are top of their respective tables and both are desperate to win the Champions League. A fascinating encounter awaits whoever chooses to watch. I won't be one of them on account of Palace playing Villa in the Cup. A game you can watch live on the FA's website.

Thursday 25th February

18:00 Unirea v Liverpool, UEFA Europa League, ESPN

The first leg was screened on Five but in view of UEFA's staggered schedule the second leg clashes with Home And Away and we can't upset Alf now, can we? But the fifth channel's loss is ESPN's gain as this delicately poised tie goes to Romania. One question - what happens if there's extra time and penalties. Surely that will mean we'll miss the start on the 8:05 kick-offs.

18:00 Shakhtar Donetsk v Fulham, UEFA Europa League, ITV4

If this match measures up to the first leg then we're in for a treat. Shakhtar were awesome in patches and will be looking to their playmaker Illsino to work his mojo. Fulham have the lead thanks to a brilliant strike from Zamora but have to contend with an away goal.

20:05 Werder Bremen v FC Twente, UEFA Europa League, ESPN

Good choice! Twente have a 1-0 lead which could easily be wiped out by the goal crazy Bremen. However, the German's liberal approach to defending will not guarantee them success.

20:05 TBC, UEFA Europa League, ITV4

Presumably this will be the Juve-Ajax game. Personally I think they should go for Salzburg v Liege which stands at 2-2 after Liege fought back from 2-0 down.

20:05 Sporting Lisbon v Everton, UEFA Europa League, Five

So Five have lumped for the other Merseyside club. Everton are the hottest ticket in the Premier League right now so this is most definitely the tie of the night amongst some pretty stuff competition. Who said the Europa League was rubbish?