Jeu du Jour Week 24: Up for the Coupe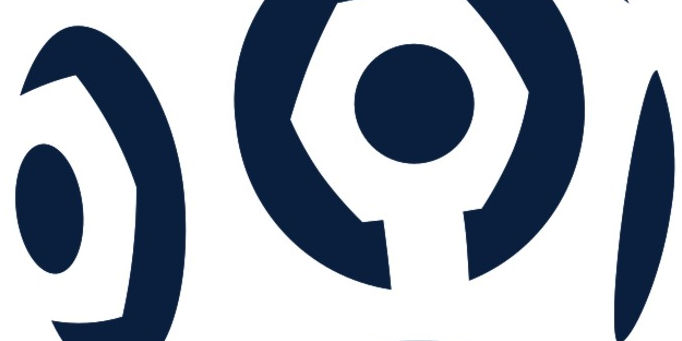 If there's one thing that
Bordeaux
's got, it's bouncebackability. Perpetually leading from the front, they're constantly being touted as frail and susceptible to the latest surge from this week's favoured title challengers, yet they always recover from the occasional dropped point here or there to maintain the status quo.
For a few weeks now,
Montpellier
have been the team grabbing the headlines as they've not only reached but held onto second spot in the Ligue 1 table. Their sixth win in the last seven games came at the weekend as they squeezed past lowly
Grenoble
, yet for all their persistence, Bordeaux continue to keep Rene Girard's men at arm's length.
Those not in the know have made much of Bordeaux's recent stutter - knocked out of the Coupe de France last week and without a win in their two league games before the weekend - yet this has already happened several times this season to no great effect.
Les Girondins
returned to fine form on Sunday with a 3-1 win over
Saint Etienne
and still lead the table by three points.
OK, so that lead was nearer eight just before Christmas, but the point is that Bordeaux's consistency has seen off the challenge of all those who seek to knock them off their perch. Whether the miraculous form of last season's Ligue 2 runners-up Montpellier will also dry up remains to be seen, but my money's on Laurent Blanc winning a second successive title this season just as it was way back in Week 1.
Like Montpellier,
Lille
are retaining some credibility by maintaining their challenge at the top. They remain in third spot having bagged a 3-1 win over
Boulogne
, two goals coming from Polish striker Ludovic Obraniak. Rudi Garcia will be heartened to see his team keeping their noses in front of
Lyon
and
Marseille
where the league's concerned, especially having been knocked out of the French Cup and League Cup in the last week of January.
Boulogne, sadly, look dead certs for relegation having only won three games out of a possible 24 in Ligue 1 thus far. Their last victory came against Lens over two months ago and it pains us to say it but a return to Ligue 2 is almost inevitable now.
We mentioned Lyon and Marseille a moment ago and they're just one and two points behind Lille respectively. Both teams won in unconvincing fashion at the weekend - Lyon with a single goal over struggling
Lens
and Marseille beating
Monaco
2-1 thanks to a late own goal by Nicolas Ndoubena. At this point we'd be obliged to say how frail both teams are looking this season, but as Lyon proved by beating Real Madrid in the Champions League this week, Ligue 1 is merely one of many pies they have their fingers in and success perhaps lies elsewhere for them. Marseille are playing Copenhagen in the Europa League as this is being written and a win looks quite likely for them.
Auxerre
, the form team before Christmas, were inexplicably beaten 5-0 by Grenoble almost a fortnight ago - something akin to Muhammad Ali being knocked out by the bloke off the
Mr Muscle
adverts - but
AJA
got back to winning ways with a 1-0 win over
Rennes
. The goal was a bit special too, coming as it did from a long range effort by another Polish striker on form, Ireneusz Jelen.
Elsewhere,
Toulouse
still can't seem to get into the high gears as they flounder mid-table. Their 1-1 draw with
Lorient
at the weekend, though nothing to be ashamed of, was the sort of result you feel they'd have done better with last season.
PSG
, meanwhile, continue to defy those 'experts' who had them down as a top six side for this campaign, this week drawing 0-0 against
Nancy
to go *up* to 14th.
While on the subject of mid-table ordinariness,
Valenciennes
climb back into the top half having beaten
Nice
2-1. A small consolation given they were where Lille were towards the start of the season. Nice remain without a win since November and are well and truly embroiled in a relegation battle, along with
Le Mans
who will be grateful for the single point they got from a goalless draw against
Sochaux
(about whom nothing interesting has been said all season in
Jeu du Jour
and for good reason. Charlie Davis even had a car crash in an attempt to make Sochaux a more interesting team, and if you want our opinion, it wasn't worth the effort.)
So going into Week 25, Bordeaux lead at the top on 51 points, followed by Montpellier on 48, then it's Lille on 44, Lyon on 43 and Marseille on 42 points but with a game in hand. At the bottom it's Grenoble on 10 points, then above them it's Boulogne on 16, Le Mans on 17, Nice on 23 points and Saint Etienne on 23 as well.
And what of the Cup competitions? Well the Coupe de France Round of 16 was played about a week ago, and in it Monaco knocked out Bordeaux 2-0 to take on the mantle of favourites to win the trophy. Boulogne, in direct contrast to their league form, reached the last eight with a 1-0 win over Ligue 2 side
Guingamp
while Auxerre cruised to a 4-0 win over
Plabennec
– an amateur fourth tier side from the west of France.
PSG made somewhat heavier weather of their match against amateur opposition, scraping through 1-0 against
Vesoul
, but in case you're wondering whether the 'giant-killer' legend is alive and well over the Channel, you're in luck. Rennes came a cropper, losing 1-0 to another fourth tier minnow,
Quevilly
.
The draw for the quarter finals has been made, and the fixtures (to be played on March 23rd and 24th) are as follows:
Lens v Saint Etienne
Monaco v Sochaux
Quevilly v Boulogne
Auxerre v Paris Saint Germain
The Coupe de la Ligue, meanwhile, is set to reach its climax when the Final goes ahead on March 27th and reassuringly (for people that like to see big teams fighting it out for the silverware), it'll be between Bordeaux and Marseille.
Bordeaux's route to the Final wasn't, on paper at least, the most difficult in that they beat Le Mans,
Sedan
of Ligue 2 in the quarters and Lorient in the semis, but Marseille had a much trickier set of obstacles to clear. They defeated an improving Saint Etienne in the Round of 16, then won in the dying minutes to beat Lille in the quarter finals before an extra time win over Toulouse sealed their place in the Final.
So there you are. Lots going on in France. Let's hope next time I'm a bit more punctual in updating you… For now though, it's à bientôt...
Full results and standings available
here