Weekend TV Preview: 26 - 28 February 2010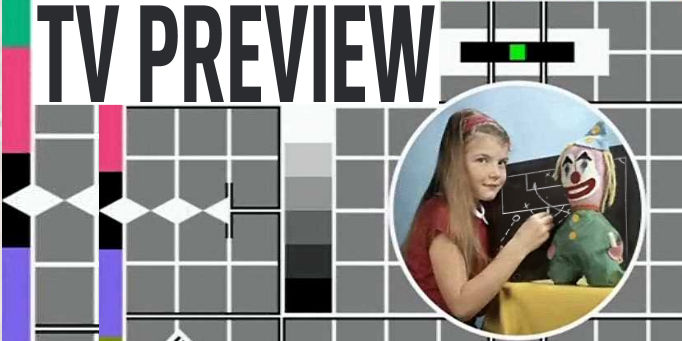 Friday 26th February
19:30 Schalke v Borussia Dortmund, Bundesliga, ESPN/HD
These two teams have a bit of previous following their last meeting in September. On that occasion, Schalke goalkeeper Manuel Neuer was ajudged to have elbowed Borussia Dortmund's Kevin Grosskreutz, and although video evidence eventually put Neuer in the clear, it was too late to stop a nasty exchange of words between both sides that went on for some time. Expect this Ruhr Derby to have a bit more edge than usual.
Saturday 27th February
12:00 Aberdeen v Hearts, SPL, ESPN/ HD
Aberdeen's last win in any competition was one month ago, and that was a 3-0 victory at Tynecastle. They could do with another win of that sort to get them closer to Hearts who are just above them in the SPL middle order.
12:45 Chelsea v Man City, Premier League, Sky Sports 1/HD1
Many people will have their eyes on Terry and Bridge during this game, but Mancini's primary concern will be how to beat Chelsea at Stamford Bridge without Adebayor (suspended), Bellamy (struggling for fitness) and Tevez (jet-lagged, if he plays at all). Ancelotti's men will be all out to exact revenge after their defeat to Inter midweek, so expect The Blues to have the upper hand.
17:30 Stoke City v Arsenal, Premier League, Sky Sports 1/HD1
The last time these two teams met, Stoke knocked Arsenal out of the FA Cup - a reason for Wenger to push all the harder for the three points in this match (as if he needed one). Stoke are unbeaten in eleven games, however - tangible proof of the great work Tony Pullis is doing at the Britannia this season.
17:30 Bayer Leverkusen v Cologne, Bundesliga, ESPN/HD
And still Leverkusen hang onto top spot in the face of some considerable pressure from Bayern. This week, however, some breathing space could be afforded as they host Cologne in what should be a one-sided affair. Cologne were walloped 5-1 by Stuttgart last weekend to extend their winless run to four games, one of which was a defeat in the DFB Pokal to 2.Bundesliga side Augsburg.
19:00 Tenerife v Real Madrid, La Liga, Sky Sports 4
Should be a routine win for Real, but they'll be looking to Kaka to show a bit more commitment in this match. He's been showing all the signs of a Galactico that would rather be playing elsewhere lately, the repercussions of which will no doubt be studied intently by many an onlooker over the coming weeks.
19:45 Lazio v Fiorentina, Serie A, ESPN
Both teams have notched up the princely sum of one win in their last seven league games. Needless to say this has all the hallmarks of being an absolute classic [IRONY].
21:00 Barcelona v Malaga, La Liga, Sky Sports 4
The gap remains just two points between Barca and second-placed Real. The question is 'where's Thierry Henry'? He's hardly figured in his team's recent games and it looks to us like Guardiola's giving up on the former Arsenal striker. All of which will probably be inconsequential in the context of this match which Malaga will surely lose.
Sunday 28th February
12:30 Rangers v Celtic, SPL, Sky Sports 1/HD1
A win for Rangers in this match will all but see off any serious threat to their title ambitions. A win for Celtic, on the other hand, will enable Tony Mowbray to keep his job for a few more weeks.
13:00 Tottenham Hotspur v Everton, Premier League, ESPN/HD
Strangely the one thing standing in the way of Tottenham winning this weekend won't be Everton avenging their exit from the Europa League last night but a vomiting bug which has affected 18 people at the Spurs training ground. So far (player-wise) only Wilson Palacios and Vedran Corluka have been struck down by the virus, but with Defoe injured too, this could be altogether easier for Everton than they might have at first thought.
15:00 Aston Villa v Man Utd, Carling Cup Final, Sky Sports 1/HD1 and BBC1/HD
Aston Villa return to the League Cup Final for the first time since 1996 and looking like a team that genuinely want to win it. United are back again having beaten Spurs on penalties after a goalless draw last year in what was arguably one of the least interesting Wembley finals on record. Let's hope for better fare this year.
16:30 Bayern Munich v Hamburg, Bundesliga, ESPN/HD
Ribery should be back for Bayern, Van Nistelrooy should return for Hamburg. Arguably the big game of the Bundesliga weekend and a real six-pointer for both sides as they push for the title.
18:00 Sevilla v Athletic Bilbao, La Liga, Sky Sports 3/HD3
A north-v-south battle between two teams in the top seven. Bilbao's hearty run in the Europa League came to an end this week when they lost 5-1 on aggregate to Anderlecht. Quite what that would have taken out of them prior to this match remains to be seen, but on paper it could go either way.
19:45 Juventus v Palermo, Serie A, ESPN
Just one point separates these two teams and very little else, apart from Palermo's slightly suspect away form. Home win.
20:00 Atletico Madrid v Valencia, La Liga, Sky Sports 3/HD3
Atletico's continued efforts to replicate their fine Europa League form in the Primera Dvision carry on against a Valencia side that have only lost one of their last nine in the league. Best of luck, Atletico.