Bundesbag Week 22 - The return of the horse faced killer!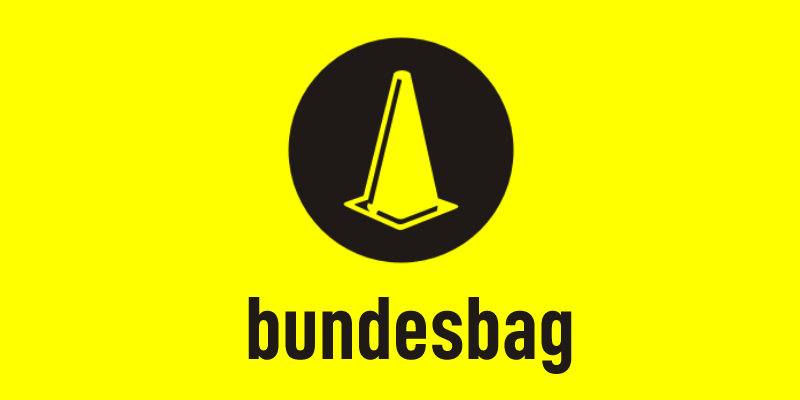 You don't need to be an expert Bundesliga pundit to figure out that if fit,

Ruud

Van

Nistelrooy

will score goals for

Hamburg

. And sure enough, the moment

RVN

spent any meaningful amount of time on a football pitch, he scored. Twice in fact. The 33-year-old warhorse came on as a sub at Stuttgart with the score at 1-1. Twelve minutes later it was 3-1, the Dutchman scoring both goals and was being mobbed by most of his teammates and all of the subs bench.

The first goal was a beauty. A first-time shot from a through ball from

Tunay

Torun

was classic Van

Nistelrooy

. I wonder if Hamburg coach

Bruno

Labbadia

will utilize the injury-prone veteran as an impact player for the rest of the season before putting him through a full

pre

-season in the Summer. Of only mildly less significance was the scorer of Hamburg's goal

Marcus Berg

. The Swedish under-21 star was a big money signing last Summer but has struggled. Hopefully the young fella can get look forward to a decent second half to the season.

The win puts Hamburg into fourth place behind

Schalke

, who despite predictions from a certain ill-informed German football blogger have not fallen away from the title challenge yet, are still in decent form. They beat

Koln

2-0 with goals from

Joel

Matip

and

Jefferson

Farfan

.

Felix

Magath

's team are keeping a watching brief over the top two,

Bayern Munich

and

Bayer Leverkusen

who are neck and neck on 48 points.

The Leverkusen club seem to be victims of the maiden tied to the railway tracks narrative in the media. Helpless, as the steam train that is Bayern Munich comes hurtling along the line. The assumption is that Leverkusen will be crushed under the weight of their own history and choke while Bayern will do likewise and clinch top spot along with the title in May. The Bundesbag is less certain and remembers how bad they were in the early part of the season without

Robben

and

Ribery

.

Both teams won their games to keep the pressure on themselves. Bayer were pretty convincing against

Wolfsburg

(who are awful) and Bayern swatted

Dortmund

like a fly after they had the temerity to open the scoring at the

Allianz

with

Mo

Zidan

. However three goals from

van

Bommel

,

Robben

and

Gomez

put

Jurgen

Klopp

's team back in their box. That's the third defeat in a row for

BVB

which has put the brakes on their upward journey through the table. Surly they'll get back to winning ways this weekend against

Hannover

who are on their third head coach now and plummeting out of the league. Like a horse stuck in quick sand, the more they struggle the worse they get and they were soundly beaten at home by

Werder

Bremen

5-1! At this time

the 96

ers

are even worse than Hertha.

Speaking of the Berliners, such is their plight that they really need wins rather than draws. Nevertheless,

Friedhelm

Funkel

has injected some steel into their veins and the bottom club are proving very hard to beat. They went a goal down to Mainz only to equalise and hang on for a point. Berlin are four points away from second from bottom

Nurnburg

, who lost to

'

Gladbach

on Friday and five points off Hannover in the relegation play off spot. This must be their target and something tells me they could pull it off.

Elsewhere,

Bochum

's progress under

Heiko

Herlich

continued against the wayward

Hoffenheim

with a 2-1 win.

Ibisevic

scored for the Hoff for the first time in weeks.

Finally, more praise for

Eintracht

Frankfurt

who snatched a dramatic injury time winner and beat

Freiburg

2-1. The scorer was new signing, attacking midfielder

Halil

Altintop

who has slotted straight

into the Frankfurt team. He has rewarded his coach

Michael

Skibbe

's good judgement with a couple of seminal performances and clearly relishes being the centre of attention after spending so much time on the periphery at

Schalke

. Frankfurt are seventh and official Europe League contenders.

That's it. Results and tables

here

. Don't forget to follow the Bundesbag on Twitter

here

.