Weekend TV Preview: 12 - 14 February 2010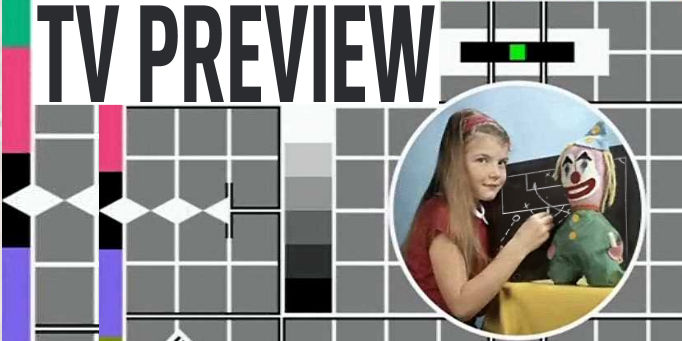 Friday 12
th
February
19:45 AC Milan v
Udinese
,
Serie
A, ESPN
Despite
Udinese
's position in the league, Milan's poor form may be enough to tempt an optimistic punter. No doubt this fixture will be the subject of much unfunny banter in the Italian equivalent of the
Betfair
Front Room.
Saturday 13
th
February
12:00 Aberdeen v Celtic,
SPL
, ESPN/
HD
Aberdeen are teetering on the brink of the relegation half of the table, but there's still plenty of time before the League splits and the
Clausura
commences. Celtic are "in transition" at the moment so anything could happen at
Pittodrie
.
12:30 Southampton v Portsmouth, FA Cup Fifth Round,
ITV
1
The Judge has given Pompey enough time to clear up their affairs and prepare a fresh round of excuses as to why they should be allowed to continue trading. In the mean time there is the small matter of a Cup match against their deadliest rivals. Defeat at St Marys and a winding up in the courts the following week would bring a tragic end to a proud football club.
12:45 Swansea City v Newcastle United, Championship, Sky Sports 1/
HD
1
Caught cold by Derby midweek, Newcastle face a really tough challenge against a decent Swans team. Bouncing back will be a tough ask.
17:15 Manchester City v Stoke City, FA Cup Fifth Round,
ITV
1
A test of Mancini's player' appetite for success. With so many top clubs missing from the latter stages of the Cup both teams will fancy their chances of some silverware. You can easily see Stoke brushing off the Manchester club. On the other hand...
17:30 Bayern Munich v Dortmund, Bundesliga, ESPN
Bayern are looking to make it twelve wins in a row while Dortmund need to get back to business after two consecutive defeats. Goals from
Robben
,
Ribery
and Barrios are pretty much guaranteed.
19:00
Xerez
v Real Madrid, La
Liga
, Sky Sports 3/
HD
3
A rudimentary away win is on the cards. Unless of course the refs are biased against Real as
Marca
insist they are. The nerve!
19:45
Sampdoria
v
Fiorentina
,
Serie
A, ESPN
La Viola need to get a shift on if they want to qualify for Europe next season.
Samp
are blossoming after benching wayward star
Cassano
. An attractive looking fixture from
Serie
A.
21:00 Villarreal v Athletic Bilbao, La
Liga
, Sky Sports 3/
HD
3
Not too much to get excited about, I guess. Both teams will be disappointed with their season but there are still enough games left to salvage something.
Sunday 14
th
February
13:30 Bolton v
Tottenham
, FA Cup Fifth Round,
ITV
1
How
ITV
choose to sell this game to the neutral audience may be the most interesting aspect of this tie. Still, both teams are due a performance so perhaps now is the time.
13:30 Rangers v
Hibs
, Scottish Premier League, Sky Sports 1/
HD
1
With Celtic stuttering, now is the time for Rangers to press home their advantage. However, two consecutive draws is not that convincing and third placed
Hibs
will be confident going into this fixture.
14:00
Juventus
v Genoa,
Serie
A, ESPN
Both teams are locked on 35 points but
Juve
fans are still rubbing their eyes in disbelief at their clubs position in the table. Seventh and out of the European places.
15:45 Crystal Palace v Aston Villa, FA Cup Fifth Round,
ITV
1
Too excited about this to be pithy about it. Could be an emotional roller-coaster, could be all over after 20 minutes.
16:30 Frankfurt v
Freiburg
, Bundesliga, ESPN
On the surface this does not look like the most attractive Bundesliga fixture. However, while you were watching Chelsea's comprehensive dismantling of Arsenal last Sunday, Frankfurt were participating in a cracking 3-2 win over Dortmund. If Palace v Villa
doesn
't float your boat, give the Bundesliga a bash.
18:00
Sevilla
v
Osasuna
, La
Liga
, Sky Sports 1/
HD
1
Osasuna
are on a terrific four-game winning streak.
Sevilla
, despite their quality are in a slight slump and have found themselves in fifth - below
Mallorca
! A chance to redress the balance perhaps.
19:45
Napoli
v Inter Milan,
Serie
A, ESPN
With only one win in five,
Napoli
could use a lift. If they were playing the other Milan side they might get it. As it happens they're playing the other,
better
, one. Still, if you're committed to watch football on Sunday night,s you may be rewarded with a famous victory.
20:00
Atletico
Madrid v Barcelona, La
Liga
, Sky Sports 1/
HD
1
After winning with nine men last week,
Barca
plan to beat
Atletico
with one arm tied behind their backs and pianos on their heads.