Issa Bloody Outrage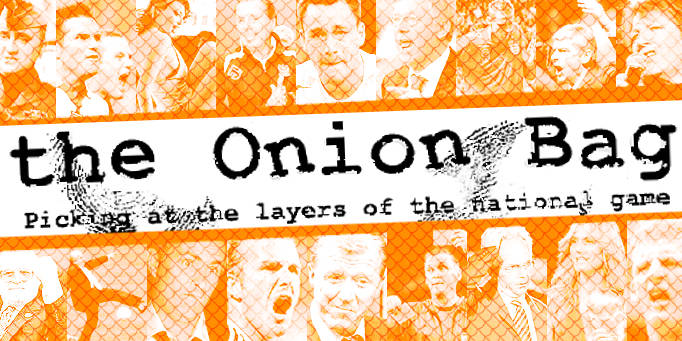 World condemns Pythonesque Togo ban
The Confederation of African Football have reacted angrily to claims they're being too heavily influenced by the film 'Monty Python and The Holy Grail'.
The claims were made in the light of a terrorist ambush on the Togo national team travelling by coach to Cabinda for the African Nations Cup almost a month ago. The shooting left three members of the Togolese entourage dead and forced the team to withdraw from this year's competition, the latter course of action prompting the CAF to ban Togo from the next two African Nations Cups.
Pig dog
The decision to suspend the west African nation was met with outrage from people around the world, some of which called on CAF President Issa Hayatou to explain his actions. In a hastily-convened press conference yesterday, Hayatou commented "Three people died? In general terms, 'tis but a scratch." When it was pointed out that the whole squad had been heavily traumatised by the savage nature of the way their colleagues had been assassinated, he replied "It's just a flesh wound."
In a move which caused further consternation among the global footballing community, Hayatou went on to retrospectively suspend Zambia from the next six African Nations Cups, condemning the 1993 air crash which killed 18 of their squad with the words "I've had worse."
Ni!
Hayatou is renowned for being unimpressed with headline-grabbing gestures in an attempt to gain worldwide sympathy and the withdrawal of the Togolese national team was no doubt perceived as an impetuous act of selfishness by the CAF President.
At yesterday's press conference, an angry group representing several African national football associations threatened to withdraw en masse from the next African Nations Cup unless Hayatou withdrew Togo's suspension. Hayatou angrily replied "Go and boil your bottoms, you sons of a silly person. I blow my nose at you. I don't want to talk to you no more, you empty headed animal food trough wipers. I fart in your general direction."
Run away...
Further comments were also made about hamsters and elderberries before Hayatou left the press conference, jauntily clopping two coconut shells together as he did so.