Weekend TV Preview: 5 - 7 February 2010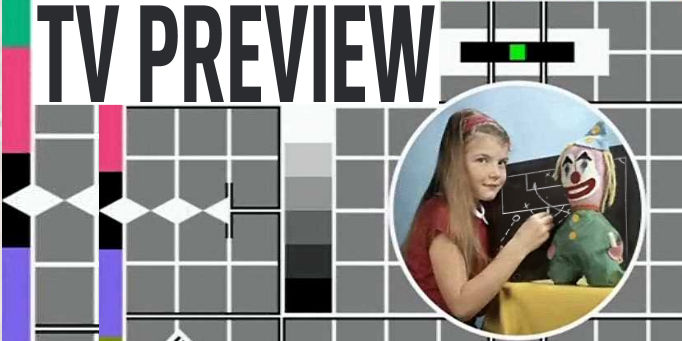 Friday 5th February
19:30 Werder Bremen v Hertha Berlin, Bundesliga, ESPN
Yesterday was Werder's 111th anniversary but we suspect there weren't too many champagne corks popping. They've lost their last five matches in the Bundesliga in a winless run going back to late November, however that could soon be history as long as they can beat bottom-of-the-table Hertha in this fascinating Friday night encounter.
Saturday 6th February
12:30 St Mirren v Rangers, Scottish Cup 5th Round, BBC1 Scotland
A dry run for the Scottish League Cup Final on March 21st and a repeat of last season's Scottish Cup semi-final which Rangers won 3-0. Everything's going right for Rangers at the moment - ten points clear at the top of the SPL and almost a cert to get through to the last eight in this competition.
12:45 Liverpool v Everton, Barclays Premier League, Sky Sports 1/HD1
The 213th Merseyside Derby sees both teams in pretty reasonable form. Everton have been unbeaten in the nine games that have passed since Rafa's men beat The Toffees at Goodison last November while Liverpool have tentatively strung together four unbeaten games of their own recently. All looks set for another raucous coming-together between these two.
16:45 Tottenham v Aston Villa, Barclays Premier League, ESPN/HD
Spurs took a while to break down the mighty Leeds this week, but good old Jermaine Defoe hit form again at just the right time to consign the name of Jermaine Beckford to history once and for all. A win for Villa will see them leapfrog Spurs in the table - possibly into fourth spot - while a win for Spurs will put a huge dent in Villa's Champions League hopes.
17:20 Doncaster Rovers v Reading, Championship, Sky Sports 1/HD1
Like Leeds, Reading have helped keep the 'Romance of the Cup' (c) alive this season, but they remain in the bottom three in the Championship, despite a 1-0 win over Barnsley this week. Unbeaten against Doncaster Rovers since 1984, they at least have something going in their favour as they search for three more valuable points.
18:55 Barcelona v Getafe, La Liga, Sky Sports 3/HD3
Barca remain unbeaten and five points clear at the top of the Primera Division - no thanks to Zlatan Ibrahimovic who appears to be going through the sort of goal drought that could get you a last minute loan deal to Celtic. Getafe, for their part, are hanging on the coat tails of the Europa League chasers but may have to put this one down to experience given their opposition today.
19:45 Livorno v Juventus, Serie A, ESPN
Fifth-placed Juventus will have gone almost a month without a Serie A win by the time this rolls around, and a defeat to lowly Livorno could see them overtaken by six clubs. Serious stuff indeed, but a nice little challenge for new Juve coach Alberto Zaccheroni to get his teeth into all the same.
21:00 Real Madrid v Espanyol, La Liga, Sky Sports 3/HD3
Espanyol achieved what Real couldn't last week - a win over Athletic Bilbao - but they'll need to do even better if they're to avoid a relegation scrap in this half of the season. No Ronaldo again for Real, but Van der Vaart's back (among others) so a home win looks likely.
Sunday 7th February
11:00 UEFA Euro 2012 Qualifying Round Draw, British Eurosport / Sky Sports News
From the people that brought you 'Euro 2008', etc, etc... England are in the top seedings pot along with holders Spain, Germany, Netherlands, Italy, Croatia, Portugal, France and Russia, so we won't be sharing a group with any of *those*.
The best outcome England can hope for is to share a group with Sweden, Austria, Belarus, Liechtenstein and San Marino while the worst outcome would see them in a group with Greece, Israel, Slovenia, Montenegro and Azerbaijan (at least as far as the latest FIFA rankings are concerned).
Also keep your eye open for the 1-in-3 possibility of England sharing a group with Scotland, Northern Ireland or the Republic of Ireland along with the somewhat less likely but nonetheless possible eventuality of England being paired up with Wales. And we haven't even mentioned the likelihood of
Ireland ending up in France's group
...
12:15 Dunfermline v Celtic, Scottish Cup 5th Round, Sky Sports 3/HD3
Phrases featuring the words 'Tony', 'Mowbray', 'rearranging', 'deckchairs' and 'Titanic' have been very much to the fore of late. A defeat against The Pars could be the last straw for fans and board alike, thus making this live match on Sky a potential spectacle, and one of the
2D variety
to boot.
13:30 Birmingham v Wolves, Barclays Premier League, Sky Sports 1/HD1
McLeish's impressive unbeaten run predictably came to an end against Chelsea recently, but they started another by drawing against Spurs last week and are favourites with the bookies to extend it against a Wolves side still smarting from that Cup exit to Palace midweek.
14:00 Bologna v AC Milan, Serie A, ESPN
Bologna are in the better form 'league-wise' but neither team will go up the table if they win this one, so expected a stilted atmosphere at the Stadio Renato Dall'Ara.
16:00 Chelsea v Arsenal, Barclays Premier League, Sky Sports 1/HD1
Having failed to extend their lead at the top against Hull, Chelsea will treat this match against their near neighbours with even more seriousness than usual. Arsenal are also trying to convince people they've got what it takes to win the title after their collapse against Man U, but they'll have to do it without Eduardo as he's still carrying a hamstring injury. More of a worry, perhaps, is whether the likes of Vermaelen and Gallas can keep Drogba quiet now he's back from Angola and ready to resume his impressive scoring record against The Gunners.
16:30 Borussia Dortmund v Eintracht Frankfurt, Bundesliga, ESPN
As mentioned by Terry in
Bundesbag this week
, Dortmund's great run was finally snuffed out against Stuttgart in their previous fixture. Frankfurt are only three places behind them in the table but they've only been averaging about a goal per game lately so this could be a chance for BVB to get back on the horse, as it were.
19:00 Real Zaragoza v Sevilla, La Liga, Sky Sports 1/HD1
A chance for half the Premier League's talent scouts to salivate over Sergio Canales, Zaragoza's 18-year-old super-starlet. A tantalising prospect and one that's likely to be loaned back to Zaragoza in the event of a likely move to Real Madrid. Just as well, given Zaragoza's third-from-bottom placing at the moment.
19:45 Fiorentina v AS Roma, Serie A, ESPN
Roma are burning up Serie A at the moment as they seek to extend their run of 12 games unbeaten. Three points against faltering Fiorentina could see them move up to second in the table.
20:00 Racing Santander v Atletico Madrid, La Liga, Sky Sports 1/HD1
12th-placed 'Ratthing' plays 13th-placed Atletico. The former seem to be finally on the up and up while the latter just want this season to end right now.