Bundesbag Week 22: Metaphorically speaking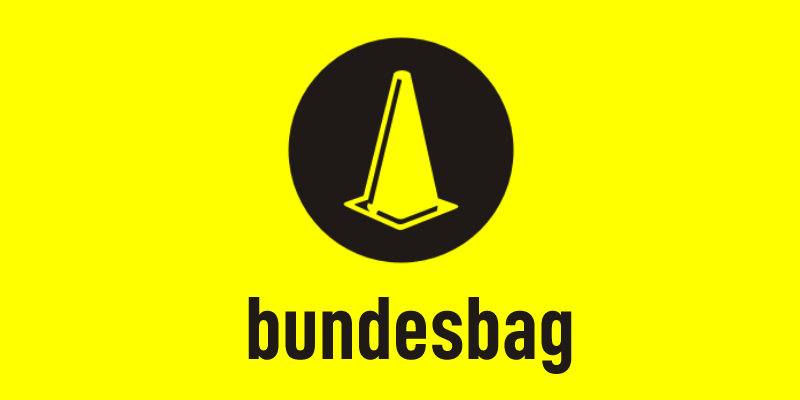 The Bundesliga is beginning to turn into the championship that no-one seems to want but almost anyone can win. At the start of the season, most commentators would have felt on safe ground by looking to the usual suspects for a title race. Schalke, Werder and Hamburg would challenge before falling away to scrap for the European places with Leverkusen, Wolfsburg and A N Other, perhaps Dortmund. This would clear the way for Bayern to yomp off with the title. Sound reasonable? Well, so far it couldn't be more wrong.
Currently there are five teams at the top of the table separated by as many points. At the bottom of that group is
Bayern
, of all clubs. Last week we reported on their disastrous result at home to FC Koln. Well things didn't improve much when they travelled to
Bremen
in the last round of fixtures. The last time these two teams met it was at the Allianz and the score was 5-3 to Werder. While last Sunday's 0-0 draw may have been a disappointment to the neutral (although it was an engaging match) it does provide great encouragement to Bremen, a team who had been doing so badly they had been relegated to the 'Elsewhere...' column of the Bundesbag.
The northerners worked hard for their point in what was shaping up to be a decent match until Naldo was sent off after 15 minutes. Then, incredibly, Werder nailed the shutters and kept Bayern's undead hordes at bay. If you couple this with their stunning UEFA Cup victory over AC Milan, you may just detect signs of recovery for the Bremen club. Diego is back and as long as he stays fit and un-suspended, he may lead his team back into the mix at the top. It's not too late to get involved in the European places.
For Bayern... well, in the last five matches they have lost three, drawn one and won only the once. At present, their form is even worse than
'Gladbach
who are bottom and faced a daunting trip themselves to one of the aforementioned five contenders,
Hertha Berlin
. The pony tailed wonder boy
Andrei Voronin
continued to keep his adopted team among the big boys with a goal on 28 minutes. Dardai grabbed a second and Michael Bradley scored for the visitors to keep things interesting. 'Gladbach, at least, are showing some spirit and a desire to claw their way out of trouble. Hertha march on and are back on top of the Bundesliga.
That's because
Hamburg
were beaten by the League's form team,
Wolfsburg
. Two first half goals from Grafite meant that the writing was on the wall for Martin Jol's men. They tried to scrub it off with a goal by Guerrero, however Edin Dzeko cut off their efforts (and this appalling metaphor) with a killer goal a few minutes later.
Wolfsburg are on fire. Unbeaten in the League since the start of the Winter Break, they have won their last five games and shoe-horned their way into the title race. Just above them are
Hoffenheim
who have yet to find the rhythm of those heady Hinrunde days before Christmas. Their 0-0 draw against a tough but uninspired
BVB
was marred by the double sending off of Tobias Weis for the Hoff and
Sebastian Kehl
of Dortmund. Both teams will hope the oncoming Spring brings a renewed energy as their seasons look to be petering out.
Elsewhere, mid-table
Koln
defied my prediction that they would have their post-Bayern bubble burst by
Bielefeld
. They achieved a hard fought 1-1 draw. Not great but not bad either.
Frankfurt
are close enough to the relegation trap door to feel the draft coming through from 2 Bundesliga. A solid home win against
Schalke
would have provided an extra layer had they not lost 2-1.
Hannover
are hardly immune to the elements themselves but will feel a lot better after beating
Leverkusen
1-0.
At the bottom things are just as interesting as they are at the top. Both 'Gladbach and
Karlsruhe
will need to go on heroic runs to escape. They are on 16 and 17 points respectively. There is now a three point gap between Karlsruhe and Cottbus & Bielefeld. The Baden club faced their deadly rival
Stuttgart
last weekend and were crushed 2-0 at home. Such a demoralising defeat will not help their cause and you feel that the party is over at the Wildparkstadion.
The other club caught in the dogfight is
Bochum
who played in an entertaining six-pointer with
Cottbus
. With the score tied at 2-2 the game was settled by a
Marc Pfertzel
penalty for Bochum who snatched the precious three points.
The upshot of it all is that only four points separate Cottbus in 16th and Hannover in 12th. If the Bundesbag is right (and it seldom is) then we can look forward to a five-way play-off at the top and bottom of the Bundesliga. Time to put 'squeaky bum time' into Babelfish.
That's it. Results and table
here
.