Phlegmish Gesture Applauded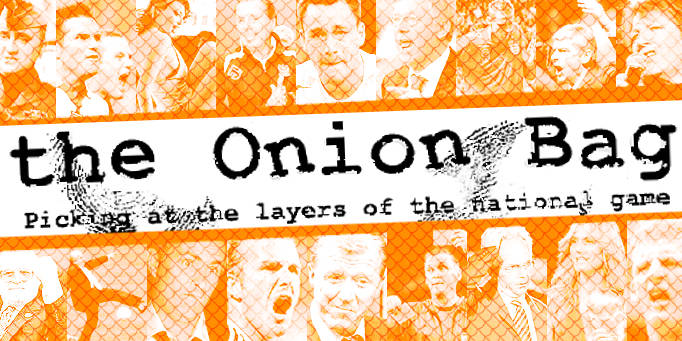 Golden age of gobbing remembered
Last week's spitting incident after the Arsenal v Hull City game was a throwback to a golden age of international gobbing.
A gunner gobs
After the game, it's said that Arsenal's Cesc Fabregas spat at Hull's assistant manager Brian Horton. There are many who still believe that the gesture is a sign of respect for a battling opponent.
Dutch drool
It's a tradition that goes back to the 1970's when Dutch Gobbing in particular came to the world's attention as a whole new generation of talented players entered the limelight. Names such as Johan Neeskens, Jonny Rep and Ruud Krol regularly rolled off the tongue as a new, creative approach to spitting came to the fore.
Instead of just launching a mouthful of saliva into the air as crudely as possible, these new Dutch masters invented alternative ways that used flair and skill to catch the eye of fans everywhere. It soon became known as Total Gobbing - the phenomenon that transformed the way players around the world discharged their sputum.
Superb saliva
Arguably the Expert of Expectoration was Johan Cruyff, a man so gifted he could leave an opponent standing with a quick drop of the shoulder and a casual flob in the direction of the touchline. It's said Cruyff put in several hours of practice every day on the training field to perfect this skill, and when it was seen for the first time during the 1974 World Cup, his transfer value rocketed overnight.
Later Dutchmen such as Frank Rijkaard have since tried to maintain the traditions of this proud gobbing nation, but in general the sight of a good old fashioned spit has become more rare in the modern era. How gratifying, then, that the young players of today like Cesc are still keen to uphold the old ways in the 21st century.
Though seen as disgusting to some, the ability to skilfully dribble remains a vital part of the game and one that will no doubt continue for decades to come.