Bundesbag Week 23: Meyer's Miracle Gro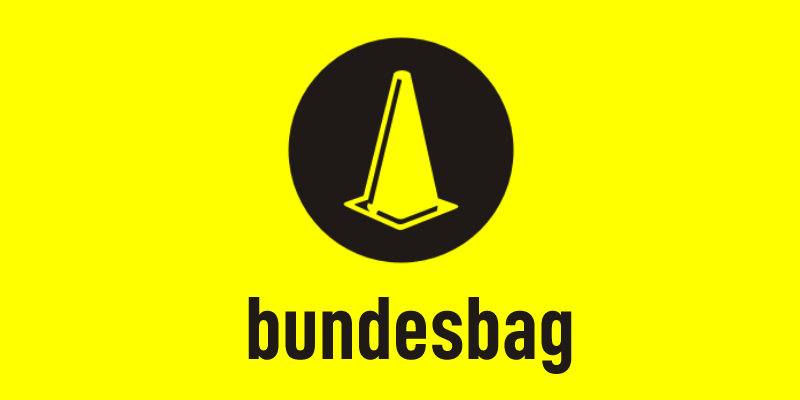 Borussia Monchengladbach
have clearly not read the script. Doomed before Christmas, not even the magical powers of their coach and serial Houdini Hans Meyer looked likely to save them. After Christmas, however, the green shoots of recovery could just be made out at Borussia Park.
Now it's official! The comeback is on and Marco Marin is at the front leading the charge. The young fella is hot property this season and is determined to single-handedly keep his team in the Bundesliga before his inevitable move to Bayern next season. He was instrumental in 'Gladbach's 4-1 demolition of
Hamburg
(yes Hamburg) last weekend and capped off a fine performance with a goal all of his own from the spot. It should be said that the footballing gods were on their side for their third goal which looked well offside, however they are off the bottom of the table and back in the mix for survival.
Hamburg should reasonably have expected to challenge top spot had they won, particularly since
Hertha
faced an unpleasant trip to local rivals
Cottbus
. Energie are far from friendly at the Friendship Stadium. They were fortunate to go 1-0 up after a clanger from Hertha 'keeper Drobny. Indeed, they could have scored another but for the most appalling miss from Jula. However, Hertha are not to be denied at the moment and their white knight Andrei Voronin was on the mark three times in a 3-1 win. His third goal was a magnificent solo run against a ragged home defense. The Berliners are now four points clear at the top. A veritable chasm by current standards.
In their wake are four teams on 42 points. They are:
Bayern
who took the pressure off Klinnsy and gave
Hannover
a 5-1 (gerd) mullering at the Allianz;
Hoffenheim
who still haven't won since before Christmas and were held to a goalless draw by the suddenly frugal
Werder Bremen
(although how neither team managed a goal is beyond me it was such an open game);
Wolfsburg
, who have won five games in a row and claimed lowly Karlsruhe as their latest victim; and then there is the aforementioned Hamburg.
This means that Hertha can afford to drop points and still remain top. Conventional wisdom seems to be that they will do just that and throw the league wide open. The thing is, conventional wisdom didn't reckon on them being anywhere near the top of the league, so what do they know?
Elsewhere,
Leverkusen
lost further ground to the leaders. Perhaps it's the move to their temporary home or maybe it was the winter break but the zing has gone out of their boots. A humdrum home draw with
Bochum
was all they could manage.
Stuttgart
are having a characteristic second half season surge. They avenged their 4-0 drubbing at the Westfalon earlier in the season (which yours truly was present at) by beating
Dortmund
2-1, the winner coming from a sweet strike by Mario Gomez. In a relegation six-pointer between
Bielefled
and
Frankfurt
, neither team were able to seize the moment and the game finished goalless.
Schalke
faced local rivals
Koln
on Friday for the TV game. This was a match that traditionally the Royal Blues should expect to win and indeed they did. However, it was a tedious encounter and reflected the very disappointing season for which there have been consequences.
The club sacked their general manager Andy Mueller on Monday. While the coach Fred Rutten remains in charge he must be feeling the pressure. The former FC Twente coach has been warned before but they have kept faith with him so far. His team has an excellent defensive record so they must be doing something right... right?
That's it. Results and tables
here
.