Midweek TV Preview: 16 - 19 March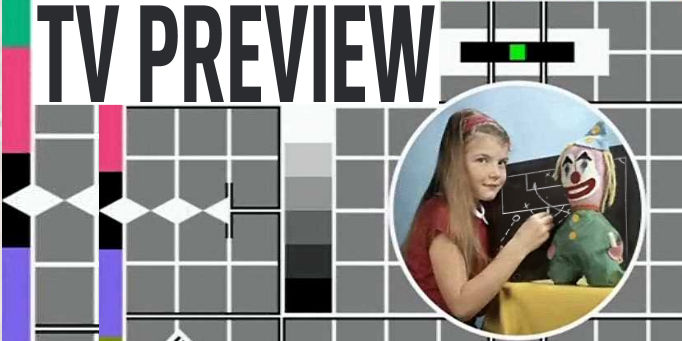 (All times - UK)
Monday 16th March
20:00 West Ham United v West Bromwich Albion, Premier League, Setanta Sports 1
Welcome to another week of TV Previews here on SPAOTP. We start with The Baggies' trip to Upton Park which, in the past, has often gained them an unlikely win. Despite West Ham recently making 7th spot in the table their own while playing with reasonable flair and confidence, this won't necessarily be the nailed on three-pointer a lot of people may think it'll be. Hammers beware...
Tuesday 17th March


19:45 Arsenal v Hull City, FA Cup 6th Round, Setanta Sports 1
At last - Chelsea get the chance to size up the two teams they may end up playing in the semi-finals next month. 'May' being the operative word... if this one ends up a draw, the resulting replay will probably mean the Final gets played at the start of next season. Best hope that The Gunners keep up their recent tendency to score goals by the hatful - or Hull, depending on who your allegiances are with.
Wednesday 18th March
19:45 Aberdeen v Dunfermline Athletic, Scottish Cup 6th Round Replay, Sky Sports 1 / HD1
And just to prove such tardiness doesn't only happen in England, here's an example of same from north of the border. These two teams drew 1-1 at East End Park on March 7th so it's all back to Pittodrie to see who'll play Falkirk in the semis.
Thursday 19th March
00:50 Guaraní v Boca Juniors, Copa Libertadores, Setanta Sports 2
Before you ask, Guaraní were the second best team in Paraguay last year. Now we've got that straightened out, we can also tell you that they're currently bottom of Group 2 having lost both of their opening fixtures against Deportivo Cuenca of Ecuador and Deportivo Táchira of Venezuela. A visit by Boca, therefore, won't exactly have them dancing in the streets of Asuncion tonight.
12:00 The Big Match Revisited, Series 2 Episode 12
As if the site of Glenn Hoddle's moustache last week wasn't exciting enough, this week the action goes up a gear with highlights of the 1979 League Cup Final between Nottingham Forest and Southampton. There are goals galore and some legendary players turning on the style, plus for all you connoisseurs out there, the rare sight of one of those footballs that had the red stripe going round the middle.
19:45 Kettering v Oxford United, Blue Square Premier, Setanta Sports 1
Kettering, currently tenth in the Conference table, play their 47th game of the season at home to an Oxford side only two places above them. The U's are looking ominous, though - they've lost only once in their last eleven games and appear to be putting in a kick for a play-off spot. With good luck and a following wind, they might just manage it too.
20:00 Aalborg v Manchester City, UEFA Cup Round of 16 2nd Leg, Five
Finally to Denmark where Mark Hughes will no doubt be hoping his side can get an early away goal to finish off the tie at a stroke. Ah, it could have all been so different had Aalborg not fired Bruce Rioch as manager last October...