Bundesbag Week 25: Breaking Babelfish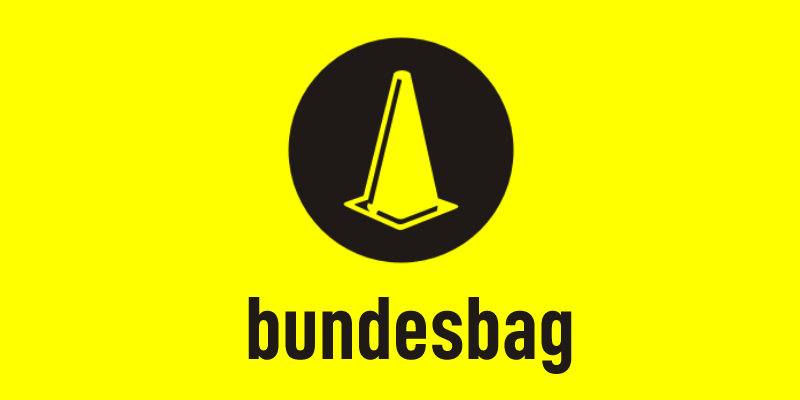 Well, if someone has to blink in this title race, it may as well be the leaders. As Manchester United will tell you, if you are going to have a momentary wiggins, it's better to have a four point lead at the time.
Perhaps it's inappropriate too compare the
Hertha Berlin
with one of the biggest, most successful clubs in Europe. But within context, Hertha have set themselves such high standards that the comparison is as much deserved as the pressure is immense. Their defeat was at
Stuttgart
(2-0 with goals from
Cacau
and
Khedira
).
Markus Babbel
's team, their 4-0 drubbing against Werder last week aside, are enjoying a decent second half of the season and have thrown themsleves into the mix for a European place.
So what next for Hertha? Well, the last time they lost, the team bounced back with three wins in a row. Next week they are at home to
BVB
who look to have half an eye on the holiday brochures. Perhaps its time to see what babelfish makes of the German translation for 'bouncebackability'.
Inevitably their lead was going to be cut. It was just a question of how many teams would capitalise? Well pretty much all of them except
Hoff
which is not a tremendous surprise. Their 2-2 draw against Hannover was their fifth in a row and sees them drop to fifth on 44 points, a clear 4 points away from the chasing pack.
As
Ralf Ragnik
's team cling on to the final European spot,
Bayern
,
Wolfsburg
and
Hamburg
can only be separated by goal difference. The champions are second although a hard fought victory against
Karlsruhe
is hardly convincing. Mind you
Franck Ribery
was in good form by all accounts and his pass for
Sosa
's goal was a worthy match winner.
It's difficult to analyse Wolsfburg within the context of the whole season since their extraordinary run since the season restarted is at odds with their showing in the Hinrunde. Take their away performances for example. The Wolves have only won three away from home all season which is not terribly impressive. However, when you consider that all off those wins have happened in the last few weeks, that
is
pretty impressive. Their most recent away day frolic was at
Bielefeld.
A 3-0 win
continues their phenomenal run of 7 (seven) straight victories in the Bundesliga. The question is, much like Hertha, how will they react to defeat or even to dropping points, assuming they do of course?
The final team on 48 points is Hamburg (or
Martin Jol's Hamburg
as we call them in Blighty). They visited an increasingly disgruntled Arena Auf Schalke and escaped with 3 points thanks to a brace from Guerrero.
Schalke
may be joined my
Oliver Kahn
as their general manager shortly which may liven things up in Gelsenkirchen.
Elsewhere:
Bayer's
disappointing form continued after a home draw with
Frankfurt
;
Alex Frei
's goal at the Westfalon was enough for Dortmund to halt
Bremen's
resurgence in its tracks; and Koln's 2-0 win at
Cottbus
went some way to offset the disappointment of last week's defeat to local rivals
'Gladbach
.
Speaking of which,
Borussia Park
was the venue for the big
sechs punkter
against
Bochum
. At stake was a place outside the bottom three. Buoyed by their improving form, the 'Gladbach fans were in optimistic mood which lasted about half an hour when
Dennis Grote
's stunning strike scored the goal that eventually won the game. It's back to the drawing board for
Hans Meyer
and his men.
That's it, results and tables
here
.