Bundesbag Week 24: Tor! Tor! Toronin!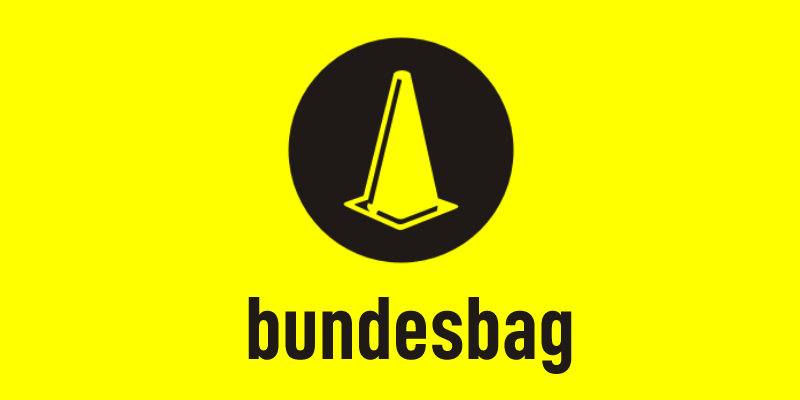 It's official - Hertha Berlin
are
interested in winning the Bundesliga. Few people were convinced by their indifferent start to the season and when their surging run of form in November came crashing to an end around Christmas time, even more were left shaking their heads. Now, however, it's all coming good and that's largely down to the free-scoring exploits of Andrey Voronin.
The Liverpool loanee was on target again at the weekend during
Berlin
's 1-0 win over
Bayer Leverkusen
and though his winning goal was a little fortuitous, it was nevertheless good enough to maintain his team's four point lead at the top of the table.
In a very even game, Voronin attempted a shot on goal five minutes into the second half, but his rather average attempt was spilled by Leverkusen goalkeeper Adler. With Voronin still running in on goal after the shot was taken, the ball bounced back off his arm (a contentious issue in itself) and went in from close range.
A little slice of luck for the league leaders, then, but few would begrudge Hertha a win going by their recent performances that have seen them drop only four points out of the last 21 available. Matching Hertha point for point (and beyond) are a resurgent
Wolfsburg
who were one of five teams to bag four goals this week. Against a woeful
Schalke
(whose defence was practically non-existent for large parts of the game), they were able to be a little slack themselves while relying on the prolificness of Brazilian striker
Grafite
who bagged two in a 4-3 win on Friday.
Depsite crashing out of the UEFA Cup last week, Wolfsburg head on up to third in the table following their victory over Schalke and are now level on points with Bayern in second place and Hamburg in fourth.
Bayern
were no doubt assisted ably in their 3-0 away win at
Bochum
by the sending off of Marc Pfertzel for a very dubious foul on Sosa in the penalty area. Far be it for us to suggest Sosa has learnt a thing or two about diving from his coach - suffice to say he successfully earned Bayern a penalty and Pfertzel his marching orders.
Despite the penalty not being converted, the one man advantage undoubtedly helped the away side consolidate their 1-0 lead which was soon doubled and then tripled thanks to goals from Lahm and Dimichelis in addition to the 32nd minute strike from Ze Roberto.
Martin Jol will be pleased to see his
Hamburg
side still hanging in there. A comfortable 2-0 home win over
Energie Cottbus
means they've now created a two point gap ahead of
Hoffenheim
who now find themselves in fifth. Hoff started well enough and ended their recent goal drought when Carlos Edwards scored after ten minutes, but
Eintracht Frankfurt
got their equaliser through
Michael Fink
just after the restart and went on to lay siege to the Hoffenheim goal right through to the end.
Despite looking more like future Europa League fodder than Champions League challengers, Hoffenheim will be glad to get their fourth successive draw behind them and will no doubt look forward to the visit of Hannover 96 next Saturday. An added bonus also came in the form of a 4-0 trouncing of near rivals
Stuttgart
away to
Werder
on Sunday. Markus Babbel has transformed the fortunes of Die Roten since he took over as boss there, but his team's nine game unbeaten run came to an abrupt end at the Weserstadion.
It was Diego who made the initial breakthrough with a brilliant free kick on 34 minutes before Pizarro followed suit with a great long-range effort eight minutes into the second half. Stuttgart were left with no option but to go on all-out attack, but the resulting defensive gaps led Markus Rosenberg to grab two goals in the last half hour to cut short Babbel's march up the table.
Elsewhere, bottom club
Karlsruher
were cruelly denied a vital point when Zlatko Janjic scored a late goal for fellow relegation strugglers
Arminia Bielefeld
. That 1-0 result sealed a fourth straight defeat for
Edmund Becker
's team who remain three points adrift of Cottbus.
Borussia Monchengladbach
, however, appear to have turned a corner after they beat
FC Koln
4-2 away. The North American pairing of Rob Friend and Michael Bradley accounted for three of The Foals' goals, and though Miso Brecko pulled two back for Koln, it wasn't to be their day.
Finally to the only other game we've not yet mentioned which proves that 'mid-table' and 'mediocrity' need not go together in any football-related sentence. It took place at the AWD Arena and saw visitors
Borussia Dortmund
take an early 2-0 lead over hosts
Hannover
thanks to an Alexander Frei penalty and a Florian Kringe goal from open play.
A quarter of an hour later, Hannover scored twice themselves - one either side of the break from Stajner and Bruggink - to level the score at 2-2. Kringe and Frei then hit back with another two in the space of three minutes to restore the visitors' two-goal advantage before Hanke pulled it back to 3-4 and Mikkel Forssell scored from the penalty spot within the last ten minutes to finish the game at 4-4.
Quite an exciting game to finish with and all the more remarkable for the fact that it took place between two teams going nowhere in the Bundesliga at the moment. All of which just goes to show that you don't necessarily need a blonde pony-tailed Ukrainian to bag you a few goals, but it does help if you can find one.
That's all for now - results and table
here
.