Weekend TV Preview: 20 - 22 March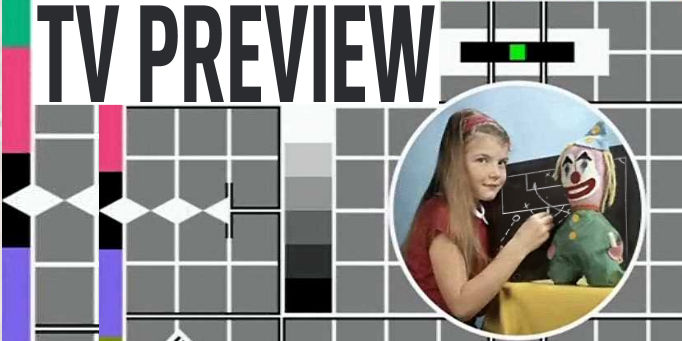 (All times - UK)
Friday 20th March
19:30 Borussia Monchengladbach v VfL Bochum, Bundesliga, Setanta Sports 1
A 'sechs punkter' if ever there was one. 'Gladbach are on the rise and have opened up the Battle of the Bottom of the Bundesliga. In a few short weeks, the home team have moved up two places to third bottom and only goal difference separates them and their guests.
Saturday 21st March
12:30 Kilmarnock v Motherwell, Scottish Premier League, Setanta Sports 1
Killie look set to spend the Scottish Clausura in the lower half of the table. Motherwell are level on points with Hibs who occupy the coveted sixth place.
12:45 Portsmouth v Everton, Premier League, Sky Sports 1 & HD1
The bottom of the Premier League is not for the faint hearted. Only West Brom look doomed and they could yet turn it round. Pompey are hovering over the relegation trap door and a defeat may see them faced with the ignominy of being below a team that is managed by Tony Pulis. Everton eat teams like Portsmouth for breakfast and will be eying up the back of Aston Villa's neck 'ere long.
17:20 Crys
ta
l Palace v Reading, Championship, Sky Sports 1 & HD1
Reading manager Steve Coppell celebrated his 1,000th game as a manager in the midweek. Close to 600 of those games were for The Eagles. Expect a warm reception for the great man at Selhurst and a dire match that will probably end in a draw.
17:30 Newcastle United v Arsenal, Premier League, Setanta Sports 1
Newcastle find themselves in a similar position to Pompey earlier in the day, facing a top team at home. Arsenal look like their slump is at an end and are set for a strong finish to the season. The Magpies could easily go down this season.
19:00 Villarreal v Athletic Bilbao, La Liga, Sky Sports 2
Atletico Madrid are watching Villareal's fourth spot with jealous eyes. The home side should be happy to continue in the Champions League this year but will need to sort out their domestic form if they want to come back for more next season.
20:00 Marseille v Nantes, Ligue 1, Setanta Sports 2
Now is the time to get involved in Ligue 1. Three points separate the top four teams in the table. Marseille are in second after an engaging 3-1 win at PSG last week. This week they welcome a poor Nantes side. Only their nerves can stop them winning, you feel.
21:00 Sevilla v Valladolid, La Liga, Sky Sports 2
Sevilla will be anxious to maintain their six point gap between themselves in third and the aforementioned Yellow Submarine. Valladolid should cause them few problems.
Sunday 22nd March
13:30 AZ v Feyenoord, Eredivisie, Setanta Sports 2
A tough choice for subscribers of Sky & Setanta. AZ are playing in a style commonly associated with the Dutch game and are top of the League by a street. Feyenoord have recovered somewhat and are unbeaten in four. Despite their dreadful season, UEFA Cup football is not entirely beyond their reach.
13:30 Wigan A
thletic v Hull City, Premier League, Sky Sports 1 & HD1
Two gruff Geordies on the bench, two well-matched sides on the pitch. Bonkers Phil Brown would have targeted this match as winnable before he had his breakdown. City supporters will hope his tormented soul can be stitched back together and inspire his lads against a decent Wigan side. Good game this.
14:00 Dundee United v Celtic, Scottish Premier League, Setanta Sports 1
The newly crowned CIS Cup holders can now concentrate on the League. Which is as well since any points droppage will open the door for their Old Firm rivals. United have only managed recent wins against St Mirren and Falkirk who are rubbish. A definite Away Win on your pools coupon.
16:00 Liverpool v Aston Villa, Premier League, Sky Sports 1 & HD1
The Big One. Rafa has his contract and won his power battle with the Liverpool board. Buoyed by their fantastic performance at Old Trafford, the Reds must follow up with a win against a team that, despite their current form, are formidable opponents. Victory for Villa may have a positive effect on their morale and give them the spark to reignite their season.
18:00 Barcelona v Malaga, La Liga, Sky Sports 3
Having paid a visit to Kwik Fit, the wheels are back on Barca's title challenge. This is bad news for Malaga who are having a pretty good season, giving that they were in the Second Division last year. They sit handily in sixth place.
20:00 Toul
ous
e
v PSG, Ligue 1, Setanta Sports 2
The Parisians should have gone top last week but were denied by Marseilles and their own indiscipline. Now they have to go to Toulouse who are only three points behind them and will fancy a crack at the title themselves.
Four To Follow
Crystal Palace v Reading:
Chris O:
Draw;
Sp3ktor:
Away win;
Seb:
Away Win;
Duffman:
Draw.
Wigan Athletic v Hull City
Chris O:
Draw;
Sp3ktor:
Home win;
Seb:
Home Win;
Duffman:
Home win.
Liverpool v Aston Villa
Chris O:
Home win;
Sp3ktor:
Home win;
Seb:
Home Win;
Duffman:
Home win.
Toulouse v PSG
Chris O:
Home win;
Sp3ktor:
Away win;
Seb:
Away Win;
Duffman:
Draw.