Weekend TV Preview: 6 - 8 March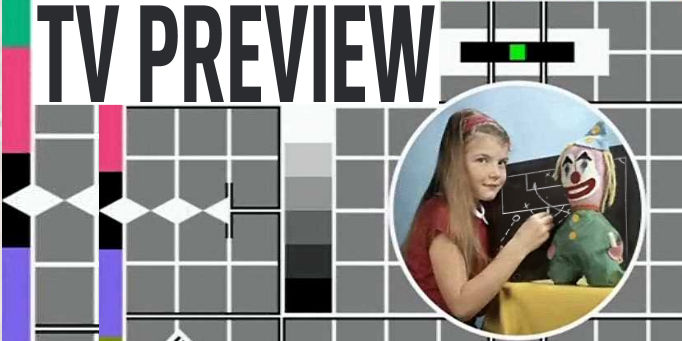 (All times - UK)
Friday 6th March
19:30 FC Schalke v FC Koln, Bundesliga, Setanta Sports 1
Greetings everyone, and welcome to another Weekend round-up which this week has a distinct FA Cup flavour to it. First though, a battle between two German sides wallowing in abject inconsistency. A win for Schalke will see them reignite their search for a Europa League place next season while Koln will just be happy to repeat the 1-0 win they had over their opponents back in September.
Saturday 7th March
07:00 Kashima Antlers v Urawa Red Diamonds, J League, British Eurosport 2
It's Week 1 of the 2009 J-League season, and here's an early chance to see if Kashima can notch up their third consecutive title. Bad Omen of the Week: one of Urawa's nicknames is 'The Nearly Men'. Pass me that betting slip...
12:30 Coventry City v Chelsea, FA Cup 6th Round, ITV1 / ITVHD (Freesat only) / Setanta Sports 2 (Scotland only)
This'll be the first time these two teams have met in the FA Cup and the first time they've played each other at all since 2001. Coventry used to be a real bogey team for Chelsea when the former was in the Premier League so rarely did The Blues beat The Sky Blues at Highfield Road. Perhaps Coventry will turn on the style again today? The reality? They won't.
12:30 St Mirren v Celtic, Scottish Cup 6th Round, Sky Sports 1/HD1
Any St. Mirren fans not wanting to be reminded of the last time they played Celtic - look away now.
ST MIRREN 0 CELTIC 7 (SEVEN)...
17:15 Fulham v Manchester United, FA Cup 6th Round, ITV1 / ITVHD (Freesat only) / Setanta Sports 2 (Scotland only)
These two teams have met quite often in the FA Cup. 1926, 1958, 1979, 1999, 2001... all of them won by Manchester United. You've got to go right back to their first meeting in 1908 to find the only time Fulham beat their opponents. Expect their dismal run to continue today.
19:00 Real Madrid v Atletico Madrid, La Liga, Sky Sports 3
Of this match, our man Seb says: "Real are cruising, slowly eating into that once incredible lead Barcelona had. Atletico did their city rivals a favour last week by beating Barca in that amazing 4-3 game. Interestingly, in the last few rounds of games, Real have beaten the teams that took points from Barcelona the week before (Espanyol and Real Betis)." To find out who he thinks will win one, check out our 'Four To Follow' predictions at the foot of the page...
20:00 Lille v Lyon, Ligue 1, Setanta Sports 2
A bit of a turn-up for the books as these two teams met in the French Cup Round of 16 midweek - and Lille beat the holders 3-2. Quite how much that was down to Lyon fielding a weaker side, we're not sure, but we're expecting better of the away side in this one.
21:00 Villarreal v Espanyol, La Liga, Sky Sports 3
You've got to feel sorry for Espanyol. This match against Villarreal will mean that by the end of today they'll have played all four of the top teams in La Liga in their last four matches. Mind you, they did manage to beat Barcelona at the Nou Camp during that run, so a draw could be on the cards for them today at the very least.
Sunday 8th March
11:30 Ado Den Haag v Ajax, Eredivisie, Setanta Sports 2
We might be over-reacting a bit here, but we suspect a massacre may be on the cards. If you're a Den Haag supporter, best you go out for an early lunch.
13:30 Arsenal v Burnley, FA Cup 5th Round, Setanta Sports 1
The more observant among you will remember that Burnley knocked Arsenal out of the League Cup back in December, so an admirable double is on the cards here for Owen Coyle's men. Surely it couldn't happen again... could it?
15:00 Rangers v Hamilton, Scottish Cup Quarter-final, BBC1 Scotland
Speaking of deja vu, Rangers face Hamilton for the second time here in just over a week. Only a Barry Ferguson goal separated the two teams at New Douglas Park, so with Rangers being at home the winning margin should be bigger. That said, Inverness Caledonian Thistle proved the exception to the rule this week, so just forget we even suggested that.
16:00 Everton v Middlesbrough, FA Cup 6th Round, Setanta Sports 1
Middlesbrough's recent revival came crashing to an end against Tottenham this week while Everton struggled to beat Blackburn who are just above Boro in the Premier League table. This won't be pretty and there may not be a winner after 90 minutes... there, we've said it.
18:00 Sevilla v Almeria, La Liga, Sky Sports 2
Hugo Sanchez takes his team to third-placed Seville where he absolutely positively will
not
be doing any overhead kicks under any circumstances whatsoever.
20:00 Getafe v Malaga, La Liga, Sky Sports 2
Getafe haven't won a match since January 25th and could very well end up in the relegation zone before the month's out. Playing Malaga (seventh in La Liga) is one thing they could probably do without right now.
20:00 St Etienne v Nantes, Ligue 1, Setanta Sports 2
Les Verts are one place off the bottom of Ligue 1 these days, but they're staging a fightback of sorts. Two wins and two draws in their last four games suggests a Nantes team in freefall could be in danger here.
Four To Follow
FC Schalke v FC Koln
Chris O:
Home win
;
Duffman:
Draw
;
Sp3ktor:
Draw
;
Seb:
Home win.
Real Madrid v Atletico Madrid
Chris O:
Home win
;
Duffman:
Home win
;
Sp3ktor:
Home win
;
Seb:
Home win.


Everton v Middlesbrough
Chris O:
Home win
;
Duffman:
Home win
;
Sp3ktor:
Home win
;
Seb:
Home win.
St Etienne v Nantes

Chris O:
Home win
;
Duffman:
Draw
;
Sp3ktor:
Draw
;
Seb:
Away
win.