Weekend TV Preview: 13 - 15 March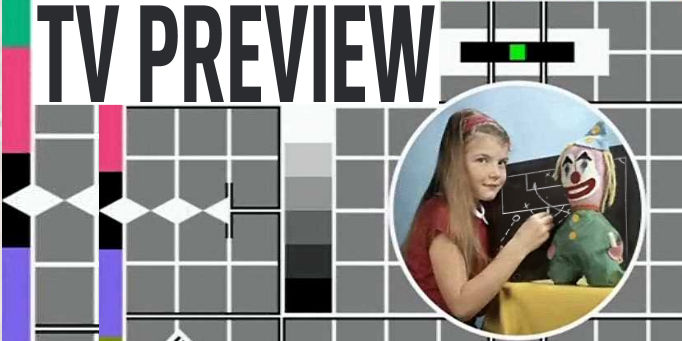 (All times - UK)
Friday 13 March
19.30 VfL Wolfsburg v FC Schalke, Bundesliga, Setanta Sports 1
Wolfsburg have been on fire (in the League at least) since the winter break and have been pretty much unstoppable at home all season. Schalke have been unable to maintain any form this season and will probably be happy with a point. Previous encounters suggest that's what they'll get as this fixture has finished as a draw the last three times of asking.
Saturday 14 March
12.30 Hibernian v Hearts, Scottish Premier League, Setanta Sports 1
Five games until the start of the Scottish version of a Clausura, finds Hibs wobbling above the cut-off line on goal difference alone. Hearts are comfortably third and are the form team in the SPL, but as the cliche goes - form counts for nothing in local derbies.
12.45 Manchester United v Liverpool, Premier League, Sky Sports 1/HD1
Despite an amazing win against Real Madrid this week, in my opinion Liverpool just aren't as good as everyone says they are. Manchester United, on the other hand, are.
17.20 Doncaster Rovers v Birmingham City, Championship, Sky Sports 1/HD1
A tough fixture for
Alex McLeish
, with Donnie coming into the game on a run of four straight home wins. 39-year-old Doncaster goalie Neil Sullivan has conceded just four goals at home since the beginning of November. For the benefit of younger readers, Sullivan is the guy picking the ball out of the back of the net for most of the top ten of those 'Greatest Goals of the Premier League' DVDs.
21.00 Athletic Bilbao v Real Madrid, La Liga, Sky Sports 3
Bilbao have had a rollercoaster season and right now the ride is speeding downwards. Not a good time to face a Real team chasing down Barcelona and looking to make up for their midweek Champions League exit.
Sunday 15 March
11.30 Feyenoord v PSV, Eredivisie, Setanta Sports 2
Feyenoord's season has shown some improvement in recent weeks but then it couldn't really have got much worse for them. PSV's season is petering out with them currently marooned in fifth spot. Historically, one of the major ties of Dutch football is, this season, not much more than a mid-table scrap.
13.30 Bristol City v Cardiff City, Championship, Sky Sports 1/HD1
Cardiff have a pile of fixtures to get through before the end of the season, and while on paper they could gain automatic promotion if they win their games in hand, the play-offs look more realistic. Bristol have genuine play-off ambitions themselves and will go above Cardiff, for the moment at least, with a home win.
13.30 Chelsea v Manchester City, Premier League, Setanta Sports 1
Battle of the Bling, Clash of the Cash or however Setanta are marketing it sees City looking for their first away win since August. Knowing the bizarre nature of the club, this could be the place they get it.
15.00 Celtic v Rangers, Co-Operative Insurance Cup Final, BBC1 Scotland (Sky Channel 971)
The two giants meet for the 13th time in the League Cup Final. Rangers currently lead 8-4 but it's Celtic that go into the game as slight favorites, despite being knocked out of the Scottish FA Cup last week by St Mirren. The only thing you can predict from this final is that it won't live up to the hype.
16.00 Aston Villa v Tottenham Hotspur, Premier League, Sky Sports 1/HD1
This is the time when Villa really do need to hold their nerve. Arsenal could take their precious fourth spot from them on goal difference before this game kicks off and with Liverpool and Manchester United their next opponents it would be easy for their heads to drop. Arsenal's run-in is just as bad though, but Villa will need a win here to maintain pressure.
18.00 Atletico Madrid v Villarreal, La Liga, Sky Sports 3
Atletico are putting their coats on, making their excuses and are looking to follow Valencia out of the Champions League qualification party. Villareal are still holding fourth spot, and probably don't aspire to much else this season.
20.00 Almeria v Barcelona, La Liga, Sky Sports 3
The way Barca tore apart Lyon midweek you wouldn't believe they were in the middle of a mid-season crisis; their win last week ended a run of one point from a possible nine. Almeria are mid-table at the moment but much like the Premier League, three points seperates the eight teams above relegation, so they're not safe yet.
20.00 PSG v Marseille, Ligue 1, Setanta Sports 1
Second plays third. It's heading towards a fantastic "heure de grinçant derriere" in France as PSG sit just a point below Lyon. The champions have to play both these teams during the run-in, so a draw here wouldn't be the end of the world.
Four To Follow
Manchester United v Liverpool
Chris O:
Home win
;
Duffman:
Home win
;
Sp3ktor:
Home win
;
Seb:
Home win.
Chelsea v Manchester City
Chris O:
Home win
;
Duffman:
Home win
;
Sp3ktor:
Draw
;
Seb:
Away
win.


Celtic v Rangers
Chris O:
Home win
;
Duffman:
Away win
;
Sp3ktor:
Away win
;
Seb:
Home win.
PSG v Marseille

Chris O:
Draw
;
Duffman:
Home win
;
Sp3ktor:
Draw
;
Seb:
Home win
.